There's no fancy/funny title this week. This was very much a Notre Dame/Navy experience for the most part. Boring as hell to watch, ending (thankfully) was never in doubt.
Yet there were still some incredible highlights, mostly centered around Navy not scoring a touchdown which might be one of the wilder things we've seen in this series in some time. Apparently this was driven by Marcus Freeman making sure the scout team made life hell for the defense, which is some next level coaching evil.
The offense largely did their job against a bad defense, leading to one of the shortest recaps of anything all time.
Not going to lie: will not miss covering/recapping this series ever again–and it's going to keep going for at least another decade. Y'all have fun with that!
Podcast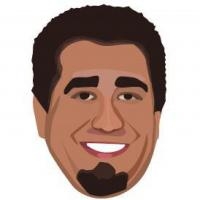 Latest posts by Ryan Ritter
(see all)