We here at Her Loyal Sons take great pride in our NCAA Sims being the most accurate simulation method in sports. If you watched last week's Sim, you would've been prepared for a frustratingly close tilt that wasn't decided until the last minute.
In order to achieve such accurate results (and pain), we take great care in replicating as much of real life as we possibly can. Since Notre Dame decided to put their football broadcast against Toledo behind a paywall, we must respond in kind to preserve Sim integrity. Thus, for the upcoming Notre Dame Sim, HLS will launch the Premium Exclusive Access to Competition from Online Computer Knowledge or PEACOCK for short.
You can access HLS PEACOCK by subscribing to our Twitch channel. Much like any online subscription service, first-time subscribers (and even those that have let their subs lapse) can get a discount (20% to be exact) through Twitch's SUBtember promotion. You can also receive one free month of HLS PEACOCK if you are an Amazon Prime member by using your free Twitch Prime subscription option.
HLS PEACOCK will give you exclusive access to the live and archived stream. Much like in real like, you can listen to the Sim on the "radio" via our podcast for free. Unlike real life, you can't find a bar to watch the game.
We realize this is shock and late notice, so we have prepared an FAQ below:
Do we get any other benefits besides a single exclusive stream and VoD?
You can use some exclusive emotes. But other than that, not really.
You know we are going to cancel this after a month, right?
We are counting on it. But more than that, we are counting on some of you to forget so we can keep taking your money.
So…basically this is a shameless money grab disguised as a joke?
We take great offense to this characterization. We are disguising nothing. Give us the money, please and thank you.
Ugh, fine. How do I do this again?
Head over to our Twitch channel. When you are there, you will see this:
Hit that subscribe button (and the follow button if you haven't already). And you'll get the options to subscribe and help support HLS in our final year.
If you've subbed before, you'll see this:
Same drill, just hit the REsubscribe button.
If you have Amazon Prime linked to your Twitch Account, you'll see this option at the bottom of the resulting pop-up, forcing Jeff Bezos to pay for you to watch simulated video game football:
As always, we thank you for your support of HLS, loyal viewers–even when we force you to pay for it!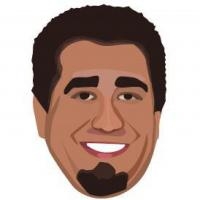 Latest posts by Ryan Ritter
(see all)