Typically, we've done this year's sim under a complete separate, COVID-free reality. We are still honoring that spirit, as if ND made the playoff, they'd play in the actual Rose Bowl. However, with some PC upgrades, and using a different version of the game, came new, updated rosters with tweaked ratings.
So, we decided to just roll with whatever those rosters and depth charts were. Injuries, as always are completely out. Yes, that means Bama has Waddle.
We weren't sure what this new and improved version of the sim would bring (save for some crackling audio, sorry about that!), but I think it's safe to say that your nightmares are all still alive and well in this damned thing.
We're so sorry, but can't stop the bit now.
Podcast
Twitch VoD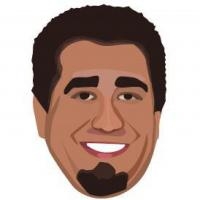 Latest posts by Ryan Ritter
(see all)