I had planned to fire this off on New Year's Day, but what the hell, let's end 2020 with a dose of unbridled optimism to balance what I did on the picks pod. As I stated there, I'm not overly confident, but I do see paths forward.
Come join me in this journey. Grab your blue and gold glasses. Forget what the sim did.
Notre Dame can beat Bama.
The Narrative™ Is Punditry Bullshit
Stop giving this big game blowout garbage the time of day, y'all. Look, I get it, and we're going to keep hearing about it until we win one. College football is full of this kind of petty shit (see: Clemsoning, now no longer a thing). It's why we love it.
So look, if someone wants to give us reminders of the lumps we took against Bama in 2012 (yes, I know it was 2013, work with me here), fine. The one guy still hanging around from that team is our offensive coordinator. 2012 means nothing.
The recent Fiesta Bowl venture against Ohio State in the 2015 season also has no one around (and saw the Irish's best defender, Jaylon Smith, go down early) on 2020's roster.
Even 2018 against Clemson matters very little. Kyren Williams, Michael Mayer, and Kyle Hamilton weren't on campus. The entire WR corps looks different. The defense added depth. In all honesty, Ian Book is the one constant and he's absolutely improved since then.
The 2020 ACC Championship Game is really the only worthy data point, but that's only if people can accept Notre Dame has beaten Clemson and North Carolina and decide not to throw a bunch of asterisks in there for whatever reason.
However, the bottom line is that, if everyone wants to come in talking about their skills against Notre Dame in big games…
SEC Defenses Aren't That Great!
Big bad defense league finally went full Big XII. Offense now runs the conference. Let's take a look at the F+ defensive ratings (and points scored in parenthesis) for Alabama's opponents, which combines FEI and SP+:
Missouri: 91 (38)
Texas A&M: 29 (52)
Ole Miss: 111 (63)
Georgia: 6 (41)
Tennessee: 28 (48)
Mississippi State: 41 (41)
Kentucky: 42 (63)
Auburn: 45 (42)
LSU: 68 (55)
Arkansas: 62 (52)
Florida: 37 (52)
Notre Dame: 9 (Hopefully much less)
Bama's toughest defensive test was against Georgia, in their fourth game, when the Dawgs were still looking for their offensive identity without J.T. Daniels and it cost them, dearly. Texas A&M and Tennessee had similar offensive woes and the scores (52-24 and 48-17) turned out similar for the same reasons.
Oh, and for fun, Alabama's defense is 11 in F+. The number 1 team? Clemson.
This won't be the toughest test for Ian Book and company. They just took the best right on the chin. Time to get back up and realize what you're facing is good, not invincible.
Make no mistake, Alabama's offense is great (and ranked #1 in F+). But let's not pretend they went through a murder's row to put up their massive numbers.
For Fun, Here's What ND's Defense Has Done
Yes, Alabama has the top offense in the nation, but here's a similar ranking (and points given up) look for the Irish:
Duke 115 (13)
South Florida 109 (0)
Florida State 76 (26)
Louisville 19 (7)
Pittsburgh 83 (3)
Georgia Tech 74 (13)
Clemson 6 (40 – 2OT)
Boston College 45 (31)
North Carolina 3 (17)
Syracuse 122 (21)
Clemson 6 (43)
Alabama 1 (Hopefully less)
Yes, Notre Dame hasn't faced many high-powered offenses, but their defensive performance on the scoreboard definitely reflects that. The only exceptions to this was a letdown performance at BC and a weird, no-students-in-crowd senior day to end the regular season against Syracuse.
The defensive performance against North Carolina on the road has hilariously turned into a sidenote thanks to The Narrative™. All Americans Michael Carter and Javonte Williams gained only 85 yards with the Tar Heels held to under 300 yards overall.
So, yeah, the Irish defense is good y'all.
Use the Southern Cal Defensive Gameplan
I know the 2019 season feels like ages ago, but remember that time Michael Pittman Jr. and Tyler Vaughns strolled into South Bend and combined for 8 receptions and 76 yards? You probably do, but what you may not remember (or chose to forget) is that SC rushed for 171 yards in that game.
And that was all absolutely by design.
Clark Lea knew that SC was dependent on the big strikes. That meant three safeties out and sacrificing box stacking just to make sure they didn't get beat deep.
Najee Harris is absolutely terrifying, but he's the poison pill that you have to decide to take. Case in point: the best performance against Harris was Texas A&M who held him to 3.6 yards/carry and 43 total. Harris' counterpart, Brain Robinson Jr., tallied 60 more.
They got blown out.
What makes Alabama insanely dangerous is Mac Jones and the deep passing game. That's how you get Mac's ridiculous 11.4 yards per attempt and 339.9 yards per game.
Bama will score, but they have to earn it. If they bleed time off the clock, so be it, it reduces their number of possessions too. Not only that, with how Notre Dame has played against the run, I would gamble with on less man in the box.
Oh, and having three safeties has another benefit: you can make one a rover of sorts and just go make plays. In other words, let Kyle Hamilton cook.
Throw the Damn Ball (Downfield)
Read this tweet. Burn that heat map into your brain. Remember that Bama's biggest weakness has been defending passes downfield.
Remove the name and logo from that heat map and you'd be able to create one hell of an easy defensive gameplan against it: safeties up, blitz aggressively, reduce YAC, and stuff run.
Part of what made Notre Dame so successful against Clemson the first time around was going deeper than they usually do. Hit those back-shoulder jump balls and let those huge receivers do their thing.
Believe me, I know ND's strength is the rushing game, but you absolutely have to stretch the defense out or they will eat your lunch all game long. Venables released this quickly in the ACCCG and went even more insanely aggressive than usual. Book failed to make him pay for it.
Every pass doesn't need to be a jump-ball bomb, but attempting 20+ yard passes more regularly will loosen Bama up and take pressure of the running game, and yes, even the short passing game.
Burn the Second and Long Run Out of the Call Sheet
It's the worst damn play in football. Here's your data. Yes, I know it's for the NFL and not college football, but guess what, we're in big boy territory now. Treat it like NFL talent because it is.
Put simply, running on second and long shoots yourself in the foot more often than not. Sure, you can find success, but why do things the hard way? Especially when everyone is going to guess it's coming:
By the way, check out where Alabama, college football's best offense is on that chart. Just sayin'!
Now I'm not saying chuck it deep on second and long. That's incredibly dumb. Ballsy, but dumb. I equate it to being down in the count 0-1 in baseball. You have to get more aggressive in your approach, but you're not swinging for the fences unless you see a meatball (or in football's case a huge mismatch).
This is where you deploy the screen game, swing passes, quick timing routes, etc. Sure you may get the same result as a stuffed run, but you aren't likely to go backwards and you have the benefit of these being passes that are ridiculously hard to pick off.
While yardage and making third down more manageable is the end goal, you also curb defensive aggressiveness. Notre Dame will absolutely have to run to win in this game, but that doesn't mean Notre Dame will be successful running into a wall.
For the love of Reesus, don't call a second and long run. Tell Ian he's not allowed to audible into one either.
Nothing to Lose
At the end of the day, everyone has counted on Notre Dame not just losing, but being blown out. The Narrative™, we've been repeatedly told, will continue.
Hell, as you heard on the picks pod, that's my take on this when I take emotion out of it.
The thing is, the people not taking emotion out of it are the players on the field. When there are no expectations, you can remain loose and have the biggest chip on your shoulder.
Everyone in that locker room has confidence they belong. Think back to The Narrative™ creeping back in early November. Sure, Lawrence was out, but that didn't stop it. Everyone expected history to repeat itself and then it didn't.
They've been here before. They actually have an advantage of being hit in the mouth. They have a rare opportunity in college football: to get embarrassed and make up for it, rendering the defeat pointless.
Sure, we may remember that we failed to win the ACC in our one and only shot, but ND is now playing for the trophy that we really care about and they came to South Bend to play for.
Prove everyone wrong. Prove my pick wrong (and make me donate money to charity). Prove this post right.
And shove it in everyone's face.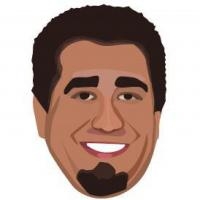 Latest posts by Ryan Ritter
(see all)