Loyal Listeners, you are (hopefully) wondering why your podcast feed is empty this morning. Because 2020 is still 2020'ing, Shane is still handling his situation that kept him out last week. I considered another solo episode, but I honestly didn't think I had a full episode worth of worthwhile content.
Don't get me wrong, as you'll see below, there is a lot worth talking about, including some really hilarious peak college football. Without Shane though, if I'm going to riff by myself, the written word seems like the better medium.
The Other Shoe Drops
While I don't think that we will ever top last year's dog-pissing Egg Bowl celebration, that fired two coaches and perhaps set off the butterfly effect of the shit-show that is 2020, college football blessed us all with a supremely stupid moment. Plus, in true beautiful and stupid fashion, this landmark moment in Florida Man history overshowed a whole host of other supremely stupid efforts by the Gators to jettison themselves from the playoff conversation.
Before we get to the other moments of Gator derp, we have to talk about THE MOMENT that was the 20-yard shoe toss that extended an LSU drive that would've been an LSU three-and-out, clearly too-big-moment for true freshman QB, Max Johnson. As soon as the play ended I saw Marco Wilson chuck something, and, when two flags came flying in shortly after, the old ECW "YOU FUCKED UP! YOU FUCKED UP!" chant was blaring in my head.
What I didn't expect, was that the object was TE Kole Taylor's shoe and that the officiating squad would determine that it was extremely important to let us know it travelled 20 yards downfield. This prompted a true moment of Twitter joy, in which my timeline was full of laughter and glee about the stupidity, inquires into what the yardage threshold of shoe flight triggers a penalty, and GIFs of George W. Bush dodging shoes while dueling GIFs of Austin Powers pondered the age-old question of "who throws a shoe, honestly?!"
LSU then drove down the field for what ended up being the game-winning FG, which you may forget was a 57-yard absolute BOMB, prompted LSU to posterize Florida on Twitter after the game. The Gators then responded with a short drive to attempt a 51-yard kick that sailed wide left. Game over, playoff hopes dead, and a whole host of people in College Station likely pissed their best win lost to a Bo Pelini defense that gave up over 600 yards while the third and Grantham meme died, actually holding LSU to only 8 conversions on 19 attempts.
But like I said, diagnosing their Achilles' heel is no easy task as Florida happily shot themselves in the foot repeatedly even outside the shoe toss. Kyle Trask likely shooed himself out of Heisman contention as his two interceptions overshadowed his 474 yard, 2 TD effort. Prior to the shoe toss, a DPI delivered another swift kick to the third-down junk which led to a Tiger TD late in the fourth. Dan Mullen also tripped over himself to call a timeout before LSU's game winning field goal attempt while the Tigers were scrambling to get their field goal unit out with no timeouts (and it looked like no holder to me). There was also a highly questionable series of play call choices in the fourth when Florida found themselves feet from their own endzone: three straight passes in as fog rolled continued to descend to field-level.
All credit to LSU for the win, but Florida absolutely snatched defeat from the jaws of victory.
One more hilarious note, all day ESPN had been running a bottom line about the playoffs, with a note that Texas A&M and Florida were looking for their first playoff berth. Just a few minutes after the loss, Florida had already been edited out of that line.
Sarah Fuller Makes History, Again
Just a couple weeks after becoming the first woman to play in a Power Five football game, Sarah Fuller booted two extra points, making her the first woman ever to score in a Power Five football game. For anyone thinking this was some stunt that the team wasn't on board with should check out footage of the team celebration (also, shout-out to the center judge for making sure the historic ball was handed to Fuller directly and not Vandy staff). Fuller also found herself taking photos with her opponents after the game as well.
Seems like the whole narrative over this being a stunt and a slap in the face of other players might just be a load of misogynistic garbage!
Of course, that won't stop people from trying to shit on this really cool moment. Assholes will happily show you who they are by pointing out that Vandy was able to get another kicker on the roster this week to handle kickoffs and also attempted a 39 yard field goal, which was outside Fuller's publicized 38-yard range.
The bottom line is that Vandy's interim staff believed Sarah earned a chance to have her moment. It wasn't her fault that Vandy got shut out, forcing her to attempt to write history via a squib kick. After taking loads of unwarranted armchair kicking from internet experts, she deserved a chance to get on the score sheet.
The only real disappointment here is Vandy didn't get into her FG range to prove she could do even more. Trotting her out there for a 39-yard attempt would've put her in a position to fail and would've been horribly irresponsible by the coaching staff when they need to try to win a game. THAT would've been a PR stunt.
So good on everyone involved. This was a very cool moment in a year full of garbage. I genuinely feel sad for anyone spending the energy to drum up outrage over this.
In 2021, the senior will take a grad transfer a few minutes north of me to the University of North Texas to play goalie for the Mean Green. Here's hoping she might get a chance at a couple more field goals as well.
Fire Gus Season
The annual "Duck Season! Rabbit Season!" is finally over out on the plains. Gus Malzahn's hot seat reached the boiling point and Auburn has fired the maligned coach. Showing that, even during a pandemic, all Americans have things properly prioritized, Auburn announced they would pay Gus' $21 million-plus buyout in full. Inspiring.
As I've described in pervious weeks on the pod, I felt this was coming. Bo Nix became yet another disappointing QB, failing to show any signs of developing under Gus. Auburn's offense consistently became more inconsistent despite having some ridiculous weapons at their disposal and, this year, even the usually solid defense took a step back.
Auburn's 6-4 record could easily be flipped. Two of those wins came thanks to some questionable officiating against Arkansas and Ole Miss, two teams Auburn should have outclassed rather easily.
Simply put, it was time. For whatever reason, things weren't working out. Auburn will also probably rightly get what they deserve for their malcontent as I not-so-eagerly await for the galaxy brain hire of Hugh Freeze.
Start Up the Carousel
Gus wasn't the only one to receive his walking papers this weekend. Arizona bid farewell to Kevin Sumlin after giving up a 70-burger to their in-state rival. Lovie Smith, who should've never shaved his beard, is gone from Illinois as well.
Huge shoutout to all these universities who will shell out millions for their next hire while complaining about athletic budget shortfalls due to COVID-19.
The Fog of War
The Amry/Navy game delivered a glorious rock fight that not only hit the under of 38 that was discussed on the picks podcast, but did do easily, staying under 20.
Much like LSU/Florida, fog was a player in this game, forcing a heavy use of skycam giving us the classic Madden view, which I'm on board with. When NBC announced their skycam experiment with ND, that is what I was hoping for. Find a way to put the yellow line on the screen and it's perfect, in my opinion.
As for the game, Army dominated in a 17-0 win. Navy had a lone chance to really make a game of this, but stumbled over themselves after a pitch was swatted by Navy's defense. Instead of getting a gift scoop and score, Navy failed to recover at all, allowing Army to keep the ball after it rolled out of bounds.
I thoroughly enjoyed it. Especially since this was the first Army/Navy game that I've consumed in years due to typically doing my Extra Life marathons during this weekend.
Luck of the…Trojans?
Southern Cal did it once again, somehow winning in the last minute despite being dominated for the majority of the game. A 20-point fourth quarter, ending with a final drive that featured a 56-yard kickoff return, 35-yard pass (with a ridiculous Tyler Vaughns) catch, and a quick 8-yard TD strike to Amon-Ra St. Brown.
Every week it looks like SC will finally be pantsed, only for their talent to finally take over just long enough to secure a win. While it'd be nice to believe the luck will finally run out, there's no guarantee Friday's Pac-12 Championship tilt against Washington will take place due to COVID issues on the Husky side.
That would then leave the Rose Bowl, which may not be played in the Rose Bowl, and could likely feature Northwestern as their opponent. What a charmed season.
If anything, I think this means Clay Helton has secured a lifetime extension. Lock him up.
Mack Brown Still Hates Manny Diaz
Mack Brown fired Manny Diaz after he gave up 550 yards to BYU while at Texas. Mack apparently didn't forget as he Tar Heels put up 554 rushing yards against the creator of the turnover chain. Just hate to see something like that to Da U.
A big shout out to Mack's pettiness as the 62-26 victory made Notre Dame look like a million bucks. While it'll be interesting to see what the playoff committee has to say tomorrow about specific scenarios, it's hard to imagine anything put a complete blowout by Clemson to keep the Irish out of the playoffs at this rate.
Can You FedEx a Gift Suite?
In what I'm sure is going to be a potential trend this week, four power five teams have announced their intention to opt out of bowl season:
Boston College
Pitt
Stanford
Virginia
The reason is largely the same to this point: everyone is done with the heavily restrictive season. A trip to a bowl that will feature little, if any, of the fun events that make the trip worth it, on top of needing to stay away from family and friends, just isn't worth it.
I can't blame anyone for this. Honestly, outside of the New Year's Six, I don't see much of a point to any of the bowl games. I say this as someone that loves every single dumb bowl game with all his heart. These are typically great rewards for the players after a long season, but it just isn't there this year. It's more work. I'd want to go home too.
Dabo Still Sucks
Greg Stankey of the SEC was doing some playoff politicking and took some shots at the ACC for "protecting" Clemson and Notre Dame. Of course, Dabo was asked, and of course he showed his ass AND BROUGHT UP FLORIDA STATE AGAIN:
"I would've loved to play this past weekend," Swinney said. "I had no problem with that. I didn't make the decision. We wanted to play when we were down in Tallahassee and were about to get on a bus and go play. Things happen."

Via ESPN
I've gone over this before, but Dabo's game is so old. Politick for your teams. Fine. Stop bringing up the same old crap over and over again, you man-child.
And Right Before I Was Ready to Publish…
Vanderbilt and Clark Lea might just be happening.
Glad I took the week off. Gonna be drinking a lot, it seems.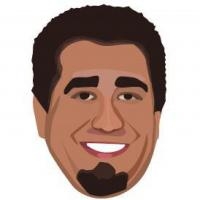 Latest posts by Ryan Ritter
(see all)