The Notre Dame NCAA Sim returns this week, bring Shane and a cold open back with it.
With our virtual booth back to full strength, we turn to the most accurate of all prediction methods in sports to see just how much we need to worry about a ranked Navy team. After all, we've seen Notre Dame struggle against offenses deploying option concepts this season, so it's not like the number next to Navy's name is the only thing to worry about.
We also discuss recent NCAA compliance cases featuring Chase Young & Ohio State, as well as Memphis' James Wiseman in our tailgate. We also have a brief discussion about Notre Dame's sellout streak coming to the end before we dive headlong into virtual triple option football, which, I dare say got…
…sexy?!
Podcast
Twitch Broadcast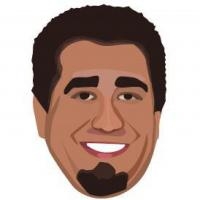 Latest posts by Ryan Ritter
(see all)