College football has returned and that means the most accurate of all preview methods, the NCAA Sim, is back! While we can't ever promise much here at HLS, we can promise that this prediction will be completely unique from anything else that you read or hear up until Monday's kickoff.
Plus, Shane regales us with tales of a Chicago trip done to perfection. We debut a brand new segment for the season. We revel in college football's opening kickoffs. We have an unbelievable technical meltdown because I decided to turn off my XBox to reduce background noise.
This pod has everything.
Podcast
Twitch Broadcast – Full Episode
Notre Dame @ Louisville NCAA Sim
Knight's Watch Debut!
Bonus: Blooper Reel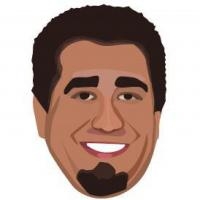 Latest posts by Ryan Ritter
(see all)