Back in 2011, when I was pinged to write for HLS, I never imagined running the whole thing. Nor could I have envisioned still doing it seven years, a marriage, and two kids later (trust me, I've tried to quit twice). Yet here I still am and here we still stand since 2006.
This latest iteration of HLS has by far been my favorite. Granted, we post less now. Our desire is to keep this at an obsessive hobby level so we don't lose our day jobs, family life, and sanity. However, that doesn't mean the passion and desire to talk Notre Dame has waned.
We still take loads of pride in what we deliver and are always looking to do things just a little bit different. But, with all these changes, including multiple expansions and contractions of staff, we felt that it would be best to re-introduce ourselves.
So, instead of serving up yet another practice recap, we are going to spend the fall camp period doing just that. Staff from HLS will be dropping in to tell you a little more about ourselves, the content we plan to bring you during the season, the particular brand of crazy that drives us to do this, and when you can expect to click on such content throughout the season.
Here's a quick summary of what to expect content wise from us this season:
Weekly Stats & Sports Math
Podcasts (three per week) – both live on Twitch and traditional podcast feeds
Yes, one of those podcasts is the NCAA Sim
Opponent Watch/Strength of Schedule Breakdown
Playoff Polls & Rankings
Pick 'Em (with prizes)
Highlight Videos
We'll have more details and such in the coming weeks. Needless to say, we are all very excited for the season and to both entertain and inform as only we can.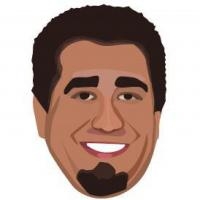 Latest posts by Ryan Ritter
(see all)