With another signing period officially in the books, Shane and I enlist an actual recruiting analyst, Kevin Sinclair of Irish Illustrated, to join us on the podcast. Kevin helped break down the class as well as some of the major storylines in this cycle–including something about vultures and Huskies.
Or maybe that was Asa Turner just trying to figure out his future as he said in his own words. I donno, crootin' is weird and people get mad.
So come join us on a fun episode looking into the future of our beloved Irish and try and pretend that football hasn't left us.
Podcast
Twitch Broadcast
Watch Notre Dame Crootin' Recap with Kevin Sinclair from herloyalsons on www.twitch.tv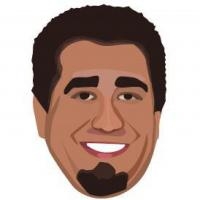 Latest posts by Ryan Ritter
(see all)