The HLS Bowl Pick 'Em has returned!
Apologies for the delay, but Yahoo decided to can their pick 'em game so I had to create one from scratch. That, plus being in home repair/renovation hell caused this to be delayed. But no matter, Eddie and I are here for the first week of glorious bowl picks and you can join in on the fun at herloyalsons.com/pickem as always (or use the form embedded below).
This time, it's winner-take-all in the bowl season for a piece of merch from the HLS Store.
So come join us in the picks because, before you know it, the games will be gone.
Regular Season Pick 'Em Winners
Keep an eye on your email as I will be reaching out soon so you can cash in on an item from our store.
Regular Season Winner: Shane P.
Best Week:  jdh21 & Gmoney321 who both had 11-1 weeks
Full standings can be found here.
Podcast
Twitch Broadcast
HLS Bowl Pick 'Em – Week 1 Entry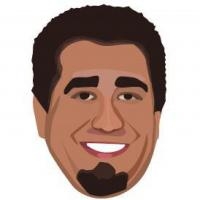 Latest posts by Ryan Ritter
(see all)