I don't know about you, Loyal Readers, but I'm ridiculously starved for college football. Generally, around this time, we used to be blessed with the presence of EA Sports' NCAA series until legal issues with player likenesses nuked the series (related: please pay athletes royalties and bring it back, kthx).
However, a small group of fine folks over at Operation Sports, keep the series alive by updating the roster every year. Considering our new presence on Twitch, I pitched an idea to Shane that we should sim the season and be the commentary for each game. Below is the first run of this as virtual Notre Dame takes on virtual hated Michigan.
We are hoping to squeeze all the games in before the season kicks off. This was too much fun not to continue.
Video version via Twitch:
Podcast version:
And, if you're interested, the box score (I will try to grab more stats next time):
[spoiler title='Box Score']
Michigan Wolverines at Notre Dame Fighting Irish
Sep 1, 2018
1ST
2ND
3RD
4TH
SCORE

#14

Michigan Wolverines (0-0)
6
3
14
7
30

#11

Notre Dame Fighting Irish (0-0)
3
7
3
10
23
Team Stats Comparison
MICH
ND
Total Offense
438
409
Rushing Yards
162
193
Passing Yards
276
216
First Downs
21
25
Turnovers
0
1
3rd Down Conversion
5-14
6-14
4th Down Conversion
1-1
0-0
2-Point Conversion
1-1
0-0
Red Zone Touchdowns/Field Goals
5-2-3
4-2-2
[/spoiler]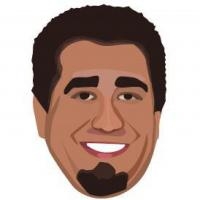 Latest posts by Ryan Ritter
(see all)