This week, I feel that I have channeled my inner Clark Griswold. If something could go wrong, it has. This podcast is no exception.
Not only have Shane and I seen or normal recording schedule go haywire, but I was in rare form in terms of podcasting screwups. Thankfully, this medium allows for edits to make the product sound much less clusterfucky; however, I felt like every loyal listener to the show deserved some insight into just how off the rails I went during recording in the form of a cold open.
I can promise the first 30 seconds of the show is absolutely gold. The other two hours are for you to judge.
Yes, we weighed in at two hours because this episode. Due to my schedule going full bonkers, I made the executive decision to combine both of our weekly episodes into one. So, we have a Friday Roundup woven into an HLS Audio Recap, released on Thursday. Follow that? Good.
Look, in the end, we saved you an hour by cramming two 90-minute episodes into one, somewhat tightly produced two hour package. Included in said package is a full recap of week 8, complete with shocking upsets and a team (and coach) that should be on your radar. Spliced in are some of the usual headlines that we would include in the Roundup (and links that we discuss are below), plus a little bonus decision regarding votes of confidence and coaches salaries.
And, as always, we close out with Eddie with weekly picks. Don't look now, but there was one combined loss between the two of us. Watch out 50%, here we come.
The Roundup
Happy Valley: This week's home of upsets and tear gas. The celebration after Franklin's first ever win against a ranked opponent got ever so slightly out of hand.
Tom Herman may have taken an ugly loss, but dude is still gonna get paid. Houston is doing what they can to prevent their coach from departing.
This link is NSFW. 2 Fullbacks 1 TD.
Even in a convincing win, Harbaugh will go full Harbaugh. A bad spot, that had no effect on the outcome of the game, became the "worst call that [he's] ever seen".
I'm sure Stanford's offense is fixed now. On Tuesday, Shaw announced that Keller Chryst would be Stanford's new starting QB.
I sure hope no one was dumb enough to pick UCLA as the Pac 12 champ. Jim Mora has finally disclosed that Josh Rosen, after not playing since October 8, has a bad nerve in his throwing shoulder that will keep him out indefinitely.
BYU wins the award for the dumbest play call of all time. 4th and 19, on your own 5 in the first half? Perfect time for a fake punt that's a run. Somehow, Boise didn't score after that which tells you all you need to know about this game.
For everyone hoping for a BK firing at the end of this season, here's your dreaded voted of confidence from Jack Swarbrick.
USA Today has released their annual coaching salary rankings. They have Bob Diaco making more money than Brian Kelly which is almost guaranteed to be 100% wrong; however, it is still worth taking a look at some things like just how much of a slimy shell game Michigan played to get Harbaugh's 2016 salary listed at $9 million.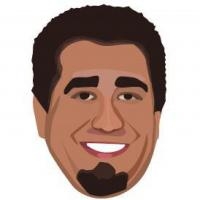 Latest posts by Ryan Ritter
(see all)