Fortunately for Shane (SupermanTDJesus), he is out of the main path of Hurricane Matthew thanks to it's new northern trajectory. Many others on the east coast, however, will not be as lucky. All of us here at HLS certainly hope and pray that everyone remains safe this week and, if needed, gets the hell out of dodge.
Matthew has already affected parts of this college football weekend. LSU and Florida have seen their game cancelled (ignore the early brain-fart at the start of the show putting the wrong Florida team in that game). Those games that aren't cancelled, much like Notre Dame's tilt against North Carolina state, will certainly see the storm play a factor in their games.
Of course, there is a lot more to talk about in college football than just the weather. There are no slow weeks in college football anymore and there is no shortage of things to discuss this week. Enjoy and stay safe!
The Roundup
Fun wrinkle in the LSU and Florida cancellation: LSU offered to move the game and take care of travel for their opponent. Florida declined.
There's a storm of a different kind at Baylor. Their Title IX coordinator just resigned and she had quite a bit to say about how difficult Baylor made her job. Also in the story, she rejected Baylor's initial hush-money offer of $50k and countered with $1 million plus book and movie rights.
Louisville wants no Johnny Football scandals. At least of the autographing kind.
Paul Johnson got a little spicy about his digs. Want him to beat the big ACC teams? Pony up the cash for new facilities.
The most Purdue thing ever has finally happened. There's a literal sinkhole in their endzone. If that wasn't enough, former players are writing anonymous letters to blogs to call the Purdue program a "welfare state".
Charlie Strong no longer has a hot seat because his seat is in ashes. Not only does he have the dreaded vote of confidence before he even gets a chance to play the biggest rivalry game of the season, but he has boosters already calling bullshit on Texas' claim that firing him before the season ended isn't a legit possibility.
Making a great coaching hire is hard. Trying to make that hire after having a fairly successful coach is even harder and the #sportsmath proves it.
Good ND read for the week: anything that quotes friend of the podcast, Rakes of Mallow, and includes using the Backer as the best metaphor ever for the 2016 season, is well worth your reading time.
Good #sportsmath read for the week: Brian Fremeau (I apologize for butchering your name yet again because I'm a mushmouth fool) has split out win/loss records in splits of points scored and points surrendered. Spoiler alert: defense is important.
Terrible picks against the spread for the week: can be found here and Eddie's bonus mention of the SBNation article taking a look at rivalry games that consistently throw records out the window can be found here.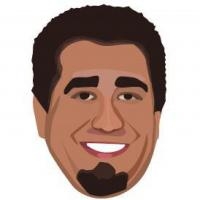 Latest posts by Ryan Ritter
(see all)