Week one in college football was not so great as a Notre Dame fan. The insanity that was watching multiple ranked teams faceplant quickly subsided after the Irish fell to Texas on Sunday night.
Look, I know that there is a 24 hour celebration/mourning period, but that timeline doesn't apply for semi-retired-bloggers-that-like-to-still-podcast-even-when-they-are-on-vacation. At least, that's the story that I'm going with here.
In all honesty, the Sunday night kickoff is the bigger culprit for picking at week one scabs. I probably could have pulled off a Sunday recording/Monday release with a normal Saturday schedule, even with vacation and, I hope to have that kind of schedule going forward. But, hey, it is what is it. I have thoughts. They went into a microphone and here we are.
Considering that I had many thoughts on week one overall and that it's a bit hard to keep up on the news reel, this episode is entirely focused on the week that was. Picks with EddieMac serve as the bridge for the week ahead. Apologies in advance for the slate being complete garbage. Sadly, not all weeks can be a buffet of awesome.
Also, apologies in advance for the slight echo in the audio this week. My "studio" this week was my brother and sister-in-law's laundry room. I'm not joking.
Yes, that step ladder is there so I can actually reach my microphone. I wish I was making that up.
The Roundup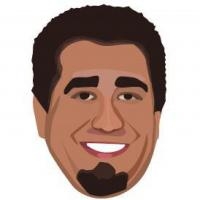 Latest posts by Ryan Ritter
(see all)