This preseason series highlights Notre Dame's 2016 stars by personnel grouping and identifies who to watch on opposing teams. Today's position group: special teams.
Domers all around the country world are psyched with the offensive firepower Notre Dame hopes to unleash this year. Likewise, the Irish faithful are conscientious of how important a well assembled depth chart is – especially on defense. But, how many people are equally aware of the importance of the often forgotten third facet of the game? That's right, we're talking about those special teams, baby! Invariably, there will be a moment this year when the game comes down to a last second field goal, or the turning point is a clutch downed punt on the opposing team's two yard line. Thankfully for the Irish, they return two of the most talented specialists in the country.
For The Irish: #19 K Justin Yoon, (Soph.), 5-foot-9, 190 lbs.
Yoo(ooooooo)n, the former number one ranked kicker in the country (according to 247sports), earned a spot on Sporting News Freshman All-America team last year after he made 15 of 17 field goals and 50 of 52 PATs. His long field goal was a 52 yard bomb against Navy – one yard less than the school record. With all of these freshman successes, "inconsistency" was the word that surrounded Yoon's performance following the 2016 fall camp. Yoon elaborated with NDinsider.com reporter Eric Hansen:
"I've been having struggles hitting the ball with my foot properly…having struggles of making sure I'm finishing straight through all the way to the field goal posts in the middle. Sometimes my body alignment is off, my rhythm is off. And so I work on each and every little detail that I could to this point, and I think I've overcome all the hurdles. I feel like at this point, I've come to a solid point where I could say I'm very confident. It's just a matter of getting ready for Texas now."
Yoon appears to have all of the mechanical kinks worked out, picking up where he left off last year, drilling 50+ yard field goals with ease. Yoon should benefit, as he did last year, from a dynamic and explosive offense providing many red zone field goal opportunities (hopefully more PATs as well). Expect nothing short of another highly successful year in regards to the Irish kicking game on the boot of Justin Yoon.
For the Enemy: #15 K Michael Badgley (Jr.), Miami, 5-foot-10, 180 lbs.
Like Yoon, Badgley was the number one rated kicker coming out of high school (according to 247sports). Last season, Badgley set a Miami school record connecting on 25 field goals out of 30 opportunities – beating the previous record of 22. He also was perfect on all 40 PAT attempts. He set additional school records notching five field goals in one game (accomplishing this feat twice last year) and connected on a remarkable 57 yard field goal. Badgley failed to split the uprights on other attempts over 50 yards (51, 53). He was named Third Team All-ACC as voted on by the coaches.
If the Irish defense force the Miami offense into a position where Badgley is called upon five times in one game, I like the Notre Dame's chances given the Irish potential on offense to put up multiples of 7 compared to Miami's multiples of 3.
For the Irish: #85 P Tyler Newsome (Jr.), 6-foot-2, 210 lbs.
Tyler Newsome is not your average punter. Before diving into the wide world of punting stats, let's instead dive into the life of Notre Dame's coolest cat. Newsome sports long, wavy, blond hair and completely out of style short shorts, which instantly qualify him as worst dressed on the team. Newsome doesn't care. Instead he chooses to justify his short shorts with the phrase, "sky's out, thighs out." He also has a specific "cookin' dance" he likes to show off after a quality punt. For more on the interesting punter, I strongly suggest reading this piece by Tim Prister of Irish Illustrated.
On to football – 2015 was the first year of punting duties for Newsome. He booted an impressive average of 44.5 yards per punt. His long punt was a solid 62 yard blast. Many, including myself, believe Newsome was snubbed from the 2016 Ray Guy Award preseason watch list – the award for the nation's best punter. Fortunately, "watch lists" are meaningless.
Newsome's specialties don't end with punting  – he also manages the kickoff duties. In 13 games, he recorded 21 touchbacks in 84 kickoffs. Punting is often a thankless job, but only because everyone hates the idea of fourth down. With an established weapon at punter, the Irish should be confident in their ability to flip field position when needed.
For the Enemy: #46 P Alex Boy (Sr.), Nevada, 6-foot-3, 200 lbs.
Boy is an extremely talented and experienced punter. In his time at Nevada he has played in 26 games, totaling 124 total punts amassing an amazing 5,346 total yards. He ranks second in the Nevada school record books with an average of 43.1 yards per punt. Boy has been named to the aforementioned 2016 Ray Guy Award preseason watch list. His career long is a 68 yard punt that likely produced a divot in the ground if it wasn't caught. Fun fact – Boy walked on his freshman year. Hopefully the Irish faithful get to know Boy very well as he is forced to add to his impressive 5,346 career yards after many three-and-outs when Nevada faces off against Notre Dame in the Irish home opener.
May the Notre Dame special teams prove to be nothing short of…special in 2016.
Cheers and Go Irish!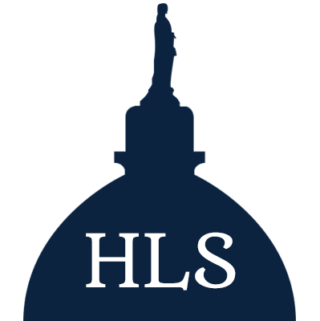 Latest posts by BJ Konkle
(see all)