Monday on the popular sports radio show The Herd, host Colin Cowherd addressed Notre Dame's most recent unfortunate events involving Irish football players and their frustrating and saddening run in with law enforcement.
Cowherd likened the differing punishments handed down by Brian Kelly – the dismissal of Max Redfield and indefinitely suspended Devin Butler juxtaposed to the internal discipline of Te'von Coney, Kevin Stepherson, Dexter Williams, and Ashton White – to the way Nick Saban and Alabama generally handle disciplinary actions. Essentially, Cowherd attempts to draw the conclusion that players of less value are often scapegoated in regards to discipline, whereas players of value are treated and disciplined differently. Cowherd's direct comments are as follows:
Remember when Alabama's left tackle got in trouble in Louisiana – pot, guns, whatevs. What did I say on the air that day? I didn't react. I was proactive, I said no way in hell he'll miss game one. Oh, he didn't, because 'Bama was thin at left tackle and I knew it. What they use is the old, 'We will punish him internally, we're not worried about the optics.' But yet, Alabama is loaded at guard – Alphonse Taylor got in trouble and they suspended him indefinitely. Oh, you guys are tough there. Why don't you suspend the left tackle? Because you're thin at left tackle.

Notre Dame kicked Max Redfield off the team – a senior who has massively underachieved and been in trouble before. For the record during spring practice, freshman Devon* Studstill replaced him anyway. Brian Kelly was tired of him. Devin Butler – we will suspend him! He's already got a broken foot – wasn't going to play the first month anyway. What you will find is, the underachieving senior, 'You're outta here!' Guy that can't stay outta trouble at a bowl game, Max Redfield, underachiever, you're outta here. The guard at Alabama, Alphonse Taylor, who kept putting on weight, frustrating Nick Saban, deep at the position, you are suspended indefinitely. Left tackle at Alabama, young players at Notre Dame, we'll take care of it internally. C'mon guys, don't pee on my leg and tell me it's raining.
Notre Dame taking a page right out of Nick Saban's playbook https://t.co/KNvnwfADjR

— Colin Cowherd (@ColinCowherd) August 23, 2016
In the name of full disclosure, I personally agree with Cowherd just as much as I disagree. If you are unfamiliar with Colin Cowherd, it is important to note that his "hot takes" are rarely middle of the road in nature. He continually finds himself at the margins of issues, which, to his credit, is one of the reasons he hosts one of the most popular sports radio shows in the country.
On this specific comparison, I disagree. Cowherd is wrong to liken Notre Dame and Brian Kelly to Alabama and Nick Saban. Yes, Alabama and Saban habitually slap players on the wrist for wrongdoings that range from violations of team rules to breaking laws. Yes, Alabama does this in favor of preserving talent and in favor of future potential wins. Brian Kelly's decision to dismiss Max Redfield was despite future potential wins. Cowherd conveniently neglects to mention that Redfield logged 64 tackles in 2015 – most of any returner on the 2016 defense. He has 143 career tackles and played in 27 games. This experience is invaluable to a young defense such as the 2016 group the Irish will be fielding.
I don't believe it is farfetched to make the conclusion that there is no way Nick Saban and Alabama would dismiss a player of Redfield's caliber and experience, especially when you consider that the Notre Dame defense is remarkably thin at the safety position. Cowherd himself would agree with this notion when he concludes that Saban was quick to suspend a guard, a position they are deep at, yet go easy on a tackle, a position they are thin at. Cowherd, however, contradicts his own logic, neglecting to mention how thin Notre Dame is at safety. Instead he inaccurately pronounces true freshman Devin* Studstill's name and inaccurately implies that Studstill was slated as the starter for the opener. If Cowherd had done his research he would know what we (Domers) all know: Studstill has been cited as very talented and has shared time with the 1's in practice, but has also been victim of a nagging hamstring injury. Make no mistake, Redfield was the starter and Kelly dismissed him regardless of talent, experience and wins.
I concede the fact that the disciplinary actions between Redfield and Butler differ with their peers – no doubt about that. However, Cowherd also neglected to reference Brian Kelly's statement where Kelly addresses these differences, "The expectations we set for the members of our team are high, but they are especially so for the upperclassmen who are expected to provide leadership and a positive example to the other members of the team. Max and, at least at this stage in the review of his case, Devin, have failed in that regard and so have lost the privilege of continuing to be part of our team."
Yes, Max has had issues in the past which also contributed to Kelly's dismissal decision. Shouldn't a repeat offender be treated as such? In regards to Butler, the prosecutor in the case has formally charged him with two felony counts. Per ND's representative, any student faced with felony charges is subject to dismissal from the university, let alone the football team.
To conclude, Cowherd misrepresents the intentions of Brian Kelly and disingenuously correlates them to the purposely low standards set by Nick Saban and Alabama for the preservation of wins.
The full clip of the above transcription from The Herd can be found here.
Cheers and Go Irish!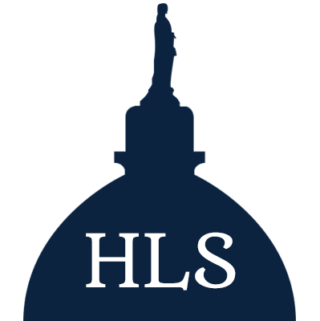 Latest posts by BJ Konkle
(see all)