Osiris St. Brown of Mater Dei High School in Anaheim, Calif. verbally committed to Stanford today. The 247sports composite 4 star wide receiver (ranked 147th best player in the nation, 20th best wide receiver, and 16th best player of of California) had narrowed his choices down to Notre Dame and the Cardinal, while also sporting an impressive offer list including USC, UCLA, Oregon, Michigan, Miami, and others.
The interestingly named Californian is brother of current Notre Dame wide receiver, also interestingly named, Equanimeous St. Brown. Younger brother Osiris, at 6-foot-2, is not quite as tall as older brother Equanimeous, who is 6-foot-5, but possesses the same electric play-making ability and is capable of playing inside and outside as a receiver.
The St. Brown blood line is obviously rich in athleticism, but is also full of intrigue as well. John Brown, the boys' father, is a world class weightlifter and two-time Mr. Universe champion. Osiris is only the second of three boys in the St. Brown family. Youngest brother – also an honorary member of the "All-Name Team" – Amon-Ra St. Brown, is a junior in high school and also a wide receiver that is being heavily recruited by the Irish for the 2018 class.
A potential Amon-Ra commitment would give the Irish two "saints" on the upcoimg roster, with Equanimeous being a senior and Amon-Ra being a true freshman. Both Osiris and Amon-Ra, like their older brother, are fluent in German and French. The St. Brown trio is undoubtedly the most interesting family surrounding college football.
The fact that Amon-Ra is considering the Irish at all is also important, because Equanimeous and Amon-Ra would be among many on the list of brothers who chose to play at Notre Dame together. Currently on the roster is Jarron Jones and his younger brother Jamir (2016 recruit). Also in the 2016 class is Julian Okwara, who is brother of recently graduated Irish defensive end Romeo Okwara. Twins, Justin and Jayson Adimilola, are two of the six current members of the Irish's 2nd ranked 2018 recruiting class aka #IrishBouND. Perhaps the most notable and most successful Irish brothers of recent memory are the Martin brothers. Zack Martin is a Pro-Bowl guard for the Dallas Cowboys and Nick Martin is garnering incredible respect from Houston Texans coach Bill O'Brien and will likely be starting at center this year as a rookie.
This long list of brothers attests to the amount of respect among current players and their families for the Notre Dame football program and for the university as a whole. Both the 2017 and 2018 recruiting classes are on a roll, despite the choice of Osiris St. Brown today. While the Irish lost this recruiting battle, we'll continue to keep an eye on it until Signing Day when the commitments become official.
Cheers and Go Irish!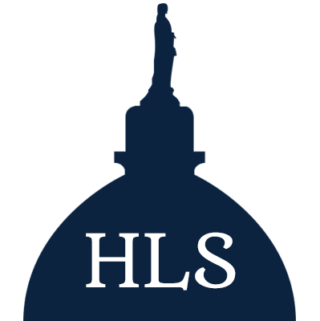 Latest posts by BJ Konkle
(see all)