We have finally arrived at the saddest part of the season: the end. This episode of the Friday Roundup takes a look at the final football game of the year and how Alabama, with a little help from their special teams, topped Clemson for yet another national title.
Of course, I can't bury the season until I say a few words on Notre Dame. I think this offseason has the potential to be one of the more interesting and exciting ones in some time (for the right reasons this time) and I rattle off a few of the story lines that I am interested in.
There's a few other odds and ends of news in here as well, but overall this is back to a shorter episode now that the actual football is done. This episode will mark the last until at least February as I will be taking a bit of a break from the show. I need to do a bit of planning for future episodes, plus giving this site a lot of design love as I have put it off for waaaaaaaay too long.
The Roundup
In this episode:
The Booze
I went with margaritas because that's totally a winter drink, right?
I know the reason that I gave for said selection has to do with a friend of Mrs. Tex rolling into town, but the more I think about it, the more I realize that I have had a serious lack of tequila in my life. Perhaps I should just make the booze tequila…
/checks liquor cabinet
/sees only José Silver
Yeah…sticking with margaritas.
Remember, 3-2-1 for your parts: tequila-triple sec (use good stuff)-lime juice.
Moment of Nix
Lane Kiffin never cease to entertain. This man has been fired on a tarmac and, after coaching Alabama to a national title, the team buses leave his ass.
Never change, Lane. Never change.
Subscribe!
I can't thank y'all enough for listening. Please keep doing so once I return from my little break and spread the word as well. If you have only tuned in a couple times and aren't subscribed, get that fixed right now!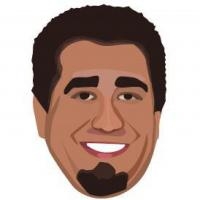 Latest posts by Ryan Ritter
(see all)