Sadly, we are at that annual sad, dark time in which we begin to prepare ourselves for the end of another college football season. With just one more game left, NDEddieMac and I close out our picks, but not before saying farewell to the early Notre Dame departures, talking a bit of Fiesta Bowl, as well as the rest of the bowl season.
I also hold myself accountable to my keys for ND victory and grade out how the Irish did in each of the three phases (spoiler: not great, Bob).
I apologize in advance for how we ended the podcast, but there was simply no other way.
The Roundup
There's really not much talked about this week from articles, just the games. However, here is an update on how Jaylon's Smith surgery went. Interesting note for, well me and any other Cowboy's fan, the doctor that did the surgery works for the Cowboys. Perhaps they are keeping a close eye on him for that #4 draft pick (PLEASE PLEASE PLEASE)?
The Booze
You can't go all winter without having a solid stout. My personal suggestions are of the milk and chocolate variety.
Moment of Nix
In something that may be only really humorous to me, here's the most detailed explanation that I've seen for why Alabama tries to claim so many titles. The best part? Alabama isn't the biggest offender–Yale and Princeton are.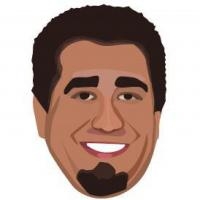 Latest posts by Ryan Ritter
(see all)