The Polynesian Hall of Fame has named Notre Dame left tackle Ronnie Stanley as its Player of the Year.
This is the second year for the award, which is given to the most outstanding college football player of Polynesian ancestry. Marcus Mariota, the University of Oregon's quarterback, was the award's first recipient last year. Mariota now plays on Sundays in the NFL, and it's expected that Stanley will join him there next year.
Stanley was a key part of the Irish's success in both passing and running the ball. The tackle, who protects redshirt freshman DeShone Kizer's blind side, finished the season with a 97.3 percent pass block success rate in 374 snaps, according to CFB Film Room.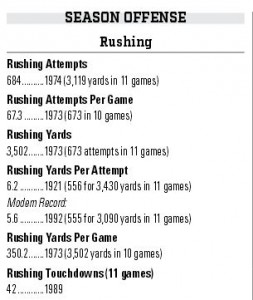 The Irish ran for 2,578 rushing yards, with 27 rushing touchdowns and a 5.77 yards per carry average.
Stanley told the South Bend Tribune's Eric Hansen in August that he had never been to the Polynesian islands, but plans to do so in the future.
"I'm 50 percent Tongan," Stanley happily revealed. "My mom (Julie) was born in Tonga. I just got a travel tattoo to show a piece of my culture and I've very proud of the culture and to be a part of it."
The 6 foot-6 inch, 315 pound senior bested 35 other athletes of Polynesian descent to win the award. Other finalists, according to the Hall, included DL Deforest Buckner (University of Oregon), LB Su'a Cravens (University of Southern California), K Ka'imi Fairbairn (University of California – Los Angeles), and WR Juju Smith-Schuster (University of Southern California). 
Here's Stanley acknowledging his award, which will be formally presented to him on Jan. 29.
Latest posts by andrewwinn
(see all)