I suppose it was only a matter of time before the podcast would go a bit too blue and force me to slap the explicit tag on the feed. This was that episode. Picks with NDEddieMac ventured into the TV-MA territory of language, but I guess that's what happens when Notre Dame is squarely in the playoff hunt and we would really like some other teams to lose?
Either way, this episode was a lot of fun to record. After not really being able to keep up with college football news due to travel, I decided I would simply talk about the playoff picture and go from there. After all, this weekend has an incredible slate of games and there was certainly more than enough to talk about.
After initially thinking this would be one of my shorter episodes, it ended up weighing in at about the same hour+ mark as usual. It's going to be a fun weekend, kids*. Buckle up.
*If you are actually a kid listening to this episode…earmuffs.
The Roundup
As I said during the show, not a whole lot of linkage; however, please feel free to peruse the pick sheet as usual.
The Booze
With a game in Boston, rolling with Sam Adams, the home of the Boston Lager, was an obvious choice. Personally, I'm rolling with the Winter Lager this weekend.
Moment of Nix
I love when my wrestling fandom and college football find a way to collide. Sheamus finding his way to South Bend certainly qualifies. Go cash in that Money in the Bank briefcase this Sunday at Survivor Series to start bringing gold to the Irish, my new favorite wrestler.
? FAUGH A BALLAGH!

Coach Kelly brought in the heavy artillery for @NDFootball vs. Wake Forest@WWESheamus pic.twitter.com/mceWQNdHU7

— The Fighting Irish (@FightingIrish) November 13, 2015
? BE LOUD.

? BE PROUD.

? GO IRISH!

One of the best pep rally speeches ever, thanks to @WWESheamus pic.twitter.com/Fb8xYhIyZQ

— The Fighting Irish (@FightingIrish) November 14, 2015
.@WWESheamus sings the alma mater with Notre Dame players following the #NDvsWAKE game. pic.twitter.com/VJmmKL3dr1

— Robert Franklin (@TheRobFranklin) November 15, 2015
?CLEAR THE WAY #Team127, it's time to write your legend.

#4 @NDFootball | BC
7:30pm | NBCSN

Voiced by @WWESheamushttps://t.co/3rgV4u2tO3

— The Fighting Irish (@FightingIrish) November 19, 2015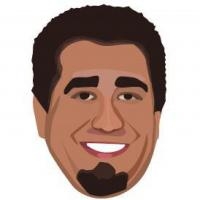 Latest posts by Ryan Ritter
(see all)