Bad things happen in threes. On the day that Everett Golson announced he would transfer from Notre Dame, Bo Wallace announced that he would not be enrolling at Notre Dame. After the one-two punch on that fateful day in May, we've been waiting for the other shoe to drop and fill the offseason trinity of pain.
Yesterday morning, that shoe came crashing down as Irish247 announced that a source confirmed Greg Bryant would be suspended for the first four games of 2015 for the ever-so-specific "violation of team rules." There was some smoke about something like this going down even back to the spring, but nothing of substance seemed to come of it. Personally, I just wrote such scuttlebutt off as someone trolling during the offseason to see if it would stick.
Either way, that day is now here and Bryant is gone until Notre Dame visits Clemson.
The good news is that Bryant isn't a starter and you could argue that C.J. Prosise showed enough at RB in spring ball to, at the very least, give Bryant a run for is money at his spot on the depth chart. The better news is that Byrant is still enrolled at Notre Dame and reportedly has no plans to transfer. The bad news is that this is a five-star recruit that we've all been waiting to have a breakout year and riding the pine for four games certainly doesn't help that cause.
And of course, the further bad news is that this is another crappy offseason story for Notre Dame. Granted, it's rare for any major college program to survive an offseason without something happening (an issue that Moons is investigating for tomorrow), but that doesn't make it suck any less.
Still, in an attempt to find a silver lining, file this under "let's hope correlation equals causation": in the 2012 offseason, Notre Dame had offseason issues with a quarterback and running back battling for depth chart supremacy. Tommy Rees and Cierre Wood found themselves suspended to start the year and Everett Golson and Theo Riddick took their opportunities and ran with it all the way to a national title berth.
Yes, I am well aware this situation is completely different as Everett transferred and Folston is easily the top back for ND right now, BUT DAMMIT I'M TRYING HERE.
Anyways, and in all seriousness, Bryant staying at Notre Dame should be treated as more than just a sidenote in this situation. Count me in among the hopeful that believe Bryant will indeed live up to his recruiting hype. Count me in as further hopeful that Bryant will come back after his suspension ready to make an impact. And even if he doesn't, the worst case scenario is that Folston and Prosise tear it up in Bryant's absence with two hungry freshmen, Josh Adams and Dexter Williams, waiting in the wings and Bryant may struggle to get carries in that crowd.
Let that simmer for a while. Despite this hit to the depth chart, Notre Dame has four options in the backfield (and they likely won't have to use the freshmen either).
With all that said, please let the end of the offseason come swiftly and without any more bad news because I've had my fill and it's not even July.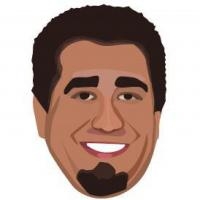 Latest posts by Ryan Ritter
(see all)