As I mentioned in my post regarding the transfer of Avery Sebastian, the Irish sat at 94 total scholarships, with 12 of those belonging to current Notre Dame players with a potential fifth year. At some point, tough decisions would need to be made in regards to these players and one has already been made. Matt Hegarty has decided to transfer from Notre Dame citing a desire for as much playing time as possible, which he wouldn't get in 2015 with the Irish:
Recently my coaches informed me that they wanted me to change positions. They also explained that with many younger players in the wings, they wanted to develop them more heavily in the rotation — a need that I understand and appreciate.

"Unfortunately, I have already had to miss a precious amount of football battling back from my stroke, and I value every rep and opportunity going into my final year of college ball that much more. My goal is to contribute this season, continue to develop my skills and pursue my dream of playing in the NFL. Because of this goal, I have asked for a transfer to play at another school where I can contribute more on the field. Notre Dame has amassed formidable depth on the O-line and have many very talented players to fill all positions.
I can't blame Matt or Brian Kelly as this seems to be the best move for both parties. Matt will graduate from Notre Dame in May and will be able to play immediately due to the NCAA graduate transfer exception.
And that's a very important thing to note. This isn't a case of the Irish going full SEC and needing to cut people due to oversigning which we've certainly railed against here at HLS. The difference here is that players aren't being shoved out the door or having a scholarship yanked from them before they graduate. That's a huge distinction and, quite frankly, tough decisions on fifth years is a sign of a healthy program.
So now the number sits at 93 and the remaining fifth years on the table look like this:
[table "" not found /]
That's eleven total and if you're doing the math, this means that, unless there is some underclassmen attrition that we don't yet know about, eight of those players will not receive a fifth year scholarship.
Golson and Schmidt are obvious keeps in that list, in my opinion, but after that, things get a lot rougher. While this is certainly a good problem to have, I can only imagine the headache that juggling these options will cause and I could make solid cases for at least four different guys on that list to fill the third slot. I'm honestly not even sure what direction Kelly will go here.
With spring ball about to get under way, I would wager this situation will resolve itself soon and it will certainly be interesting to see what happens. If you had the choice, which three would you keep?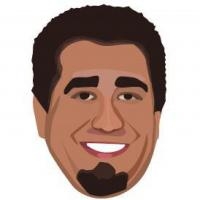 Latest posts by Ryan Ritter
(see all)