We can't lose sight of today. We have to remember where we are after today's loss. It's a red-letter day for our players and coaches alike. Two years ago we were playing for a national championship. Today we got our butts beat. And it wasn't as close as the score. I thought Coach (Sarkisian) was very generous today running the football to keep the score where it was. Having said that, we've got a lot of young players and I'm confident as to where they want to go. We expect to be back in the spot we were a couple years ago, but we're in a tough spot now.
Those words from coach Brian Kelly's post-game press conference rather succinctly describes the disaster that was this game and where the Irish stand right now. I'll get to the injury-riddled defense in a bit, as it is certainly a large part of this story; however, the biggest shock of this game was just how poorly the Irish offense performed.
That shock begins and ends with Everett Golson.
Turnovers weren't the issue this time, but rather basic execution. Golson flat out looked lost. He missed wide open receivers with throws that weren't even in the same zip code. The took absurd amounts of time in the pocket as some of his receivers ran wide open and unseen. He had happy feet. He had no pocket presence. He didn't look anything close to the quarterback that we saw that the beginning of season.
His performance was so poor that many, myself included, wondered if his shoulder was still giving him issues. Kelly immediately dismissed that possibility in his post-game presser, meaning Golson was simply out of sorts and rightfully benched for redshirt freshman, Malik Zaire.
Zaire gave the offense, and the team, a desperately needed spark. While he played well, and I'm certain many will point out the game was a 14-14 affair after his entry, I urge people to look at the bigger picture in this game. Southern Cal took their foot of the gas for the most part. They went incredibly conservative, some head-scratching fourth down attempts aside. While the offense under Zaire looked much better, I could see why Kelly was hesitant to place him in a game as any play that required good touch on passes seemed to go awry more often than not.
Don't get me wrong, I think Zaire did just fine and I certainly believe our starting QB for the bowl game should be an open competition at this point. However, I do see a few things here and there that likely made Kelly gun-shy.
Golson wasn't the only offensive player that struggled. Will Fuller and Corey Robinson inexplicably got a major case of the drops out of nowhere. When Golson did put passes on target, some of those passes fell to the ground. Zaire had some similar issues with the receivers as well.
Simply put, the offense was a mess. The game wasn't just a blowout because the defense resembles our pre-season scout team, but also because our offense, the strength of the team, failed to put points on the board. There is no reason the game should have ever gotten that out of hand.
As far as the defense, people can spout as many stats as they wish, but for me the story is simple. Here is the first depth chart that Notre Dame released before Rice with injured players crossed out (suspensions aren't included nor are Jarrett Grace and Ben Councell who suffered injuries from last season):
[table "" not found /]
That's six opening day starters out. If we include the suspensions to KeiVarae Russel and Ishaq Williams, the total rises to eight and takes out the entire starting secondary and most of the defensive line. That's just absurd and how we get this depth chart for Southern Cal, again with injured players crossed out:
[table "" not found /]

Note: Matthias Farley listed as a 3rd String safety behind Redfield.
There were people not even on the depth chart playing meaningful snaps. Jay Hayes went from "excited to make an impact" when his redshirt was burned to "HUGE MISTAKE" in just a week.
People can try and blame Brian Kelly until they are blue (or purple) in the face for depth issues, but I challenge someone to find me a coach that wouldn't have depth issues if they lost nine scholarship players due to injury, lost two more due to an injury from last year, and then four more due to suspension on one side of the ball. That's 15 players out. Read that again, 15 scholarship players gone and I haven't even mentioned Nicky Baratti and Drue Tranquill simply because they weren't on the two depth charts above.
That brings the total of injured and suspended scholarship players on the defense to 17. That's the same amount of people that Notre Dame signed in the recruiting class of 2012. Notre Dame could damn near make a two deep out of this list. It's why Daniel Cage was playing despite a hurt knee. It's why Chase Hounshell was playing inside despite the fact Kelly thought he was too small to play there earlier in the week. This is not an insignificant factor we're talking about here.
This is why coaches in the SEC oversign, to avoid this potential nightmare scenario. This is also why many schools recruit junior college athletes (JUCOs), another practice that Notre Dame declines to participate in. This allows schools to plug in these gaps when the worst happens. Even if it the worst doesn't happen, this prevents schools from having to play underclassmen before they are ready or burning precious redshirt years.
The Subway Domer mentioned this a couple weeks ago. When you decide to be bound by the code of 85 scholarships and no more, this happens. You fall further and further away from that limit and thus performance suffers on the field.
Perhaps it's almost appropriate that this all hits a critical mass against Southern Cal, a team that had 30 scholarships stripped over three years ago. If you decide to try any scholarship player depth argument against that fanbase, you might be laughed out of the room.
The difference though is that the Trojans at least knew, for the most part, the situation that they were in and could prepare accordingly. The Irish aren't even on Plan B or C right now, we are in Plan E or F, a spot no one could foresee.
So if your frustration stems from defensive performance, I feel that you are jousting windmills when judging this team. All things considered, it's almost a miracle that this didn't all blow up sooner. Now, if your frustration stems from a lackluster offense and perhaps even at Brian Kelly for waiting so long to sub out Golson, I think that ground is much firmer ground to stand on. I can excuse the defensive performance in this game and most of the season, but the offense has no excuse for struggling this much.
As the Irish approach bowl season, I'm hoping that the Irish manage to get healthy and end the season on a good note. I am fearful though, that we could see Alabama redux. If the Irish were suffering from depth issues then and the physicality of practice had to be reduced, I can only imagine the situation the Irish will face, or have been currently facing. Just look at the physical play as the season has progressed, especially in tackling, which has significantly subsided.
As far as where we land, I seriously doubt the Pinstripe Bowl will happen, despite some pundits lazily picking that slot. The Irish have been there recently and the other tier 1 ACC bowls, which the Pinstripe is a part of, will certainly be looking to snag the Irish to create a unique matchup, most likely against a SEC opponent, that will drive all kinds of excitement and revenue to their game. Simply put, standings and the W/L record aren't king there.
Further, I want to see how the Irish respond in a bowl game. If this truly was a "red letter day" for the program, I want to see the response in action, not words.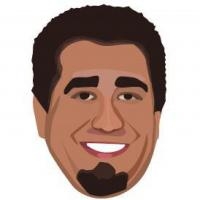 Latest posts by Ryan Ritter
(see all)