On November 1, 1913 Notre Dame established the forward pass as a legitimate offense in college football. Its purpose was to make the quarterback the most feared player on the field and propel the team to greatness.
They succeeded.
Today, the Navy calls him the guy that embarrasses them every year*. The Fighting Irish call him….
TOP QB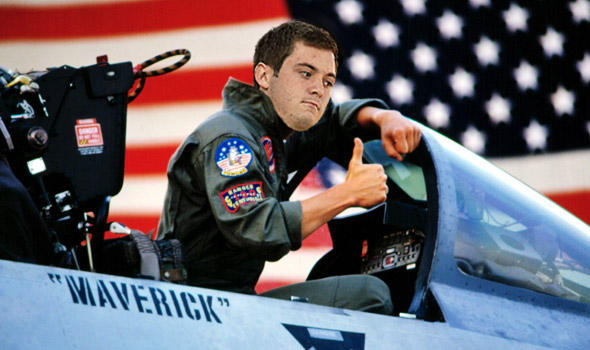 *2007, 2009, and 2010 didn't exist…why the hell is everybody acting like they did?
—————————
Tommy Rees packs up his locker for the last time after the 2013 season. The road was long and imperfect, but he did what he came to South Bend to do. As he reflected on his Irish football career coming to end, Brian Kelly enters the room.
Kelly: [Grinning ear-to-ear with a cigar in his mouth] How's it feel to be on the front page of every newspaper in the English-speaking world? Even though Michigan State denies that you cost them the title, congratulations! They gave you your choice of duty, son. Anything, anywhere. Do you believe that shit? Where do you think you wanna go?
Rees: I thought of being a coach, sir.
Kelly: TOP QB?!
Rees: Yes, sir.
Kelly: [With a knowing smile] God help us.
—————————
Rees arrives at an undisclosed location in San Diego, California. He figured that the TOP QB coaching would take place in South Bend as it always had, but orders are orders and he knew better than to question them. As he settled in to his office, he hears a knock on the door…
Voice from outside: Hey, it's Jester.
Rees: [Whispers to himself] So we're still doing this call sign thing, huh? [Louder and to the door] Come in.
Evan "Jester" Sharpley enters through the door.
Rees: What are you doing here?! I thought you were running training camps out in Indiana?
Sharpley: Not today, hotshot. I have additional orders. [Sharpley tosses an envelope labeled "CLASSIFIED" on Rees' desk] We have a new recruit to get ready and fast. The 2014 season is approaching and we don't have a lot of time.
Rees opens the letter that reveals a piece of paper that simply says "Cougar is back". Rees has a confused look on his face.
Sharpley: Something a matter, Maverick?
Rees: Seriously, why are we still using call signs?! I swear, Coach Kelly goes on one Top Gun binge after losing to Navy in 2010 and everything just got weird. Who the hell is Cougar?
Sharpley: Have you already forgotten so soon? [Leans in to whisper] It's Golson, Mav. Golson.
Rees: Why are you whispering like it's top secret? That's not how call signs work–you know what, forget it… So that's why we are all the way out in San De–
Sharpley: AN UNDISCLOSED LOCATION, MAVERICK!
Rees: Jesus, there's an ESPN truck right outside George Whitfield's camp, everyone knows where Golson is right now.
Sharpley: [Getting angry] You mean, Guru, Mav.
Rees: [While facepalming] Fine…why are we out here in this classified location to train Cougar while Guru has been doing just that for the entire year.
Sharpley: He's missing on crucial element before he's ready to return to South Bend.
Rees: And that is?
Sharpley: Shirtless. Volleyball. Montage.
—————————
The 2014 season has just passed the midway point after a tough loss to Florida State. Everyone has returned to South Bend as the bye week closes and Rees notices Everett Golson has been staring at something on his computer for the past hour and Rees notices he has broken into that same cold sweat that he did right before Rees was bumped up the depth chart.
Rees: Everett, what's wrong? What are you watching?
Golson turns his computer around and presses play.
Rees: [snickering] Well, I guess those Middies have to win something. Missed a trolling opportunity though. Not a single mention of cut blo–[notices Golson is terrified]–wait, what's wrong? What's on your mind?
Golson: My team, sir. I let them down the other week and I just got back here…I'm so scared…
Rees: Come on, we've seen things like this before–
Golson: Not like this, sir. Not all wiped out by a flag. I needed to make one more play and I couldn't. I'm holding on to tight…I've lost the edge.
Rees: Lost the edge?! Give me a break. You don't convert 4th and freakin' 18 without an edge, much less a 4th and goal that was executed so well the refs were convinced something was wrong. It happens.
Golson: But…that flag…
Rees: Look, you are in the top 1% of all quarterbacks in college football. The elite. The best of the best. Notre Dame will make you better. You'll be in practice every day, attend classes in between, and have your performance evaluated on the field every Saturday. Now in every game, you're going to meet a different challenge. Every game will be much more difficult. ND will push your game right to the edge of the envelope. Each game will be faster than you've ever played before–and more dangerous. Now, we can't control all the flags here, Everett. The referees do that. We simply go out and play the game.
Golson appears to have calmed and nods his head in agreement. Rees starts to walk out of the room, but pauses, and turns back for Golson.
Rees: Remember, Everett, there's no points for second place.
The Roundup
And this is one of the reasons why I delay the Roundup now. Because big stories like Dave Brandon resigning have a habit of breaking after I hit "publish".
Now this is a throwback. Well done, Aggies.
Want to know how many points TCU scored last week? They burned through all their fireworks against Texas Tech. For the season.
If you ever think your CFB life can't be any worse, just remember, you could always be a Pitt fan.
If that doesn't convince you, try imagining being on the wrong end of some of these plays.
More dominoes are falling in college athletic reform. The Pac 12 is next up by passing quite a few very beneficial changes.
Hatin' Ass Spurrier refuses to take a bye. And did he ever bring it this week.
And now, your moments of Nix… Yes, moments, because I'm not even going to try and decide between these two:
Brian Kelly on Tyrone Willingham: "He loves to play golf." Kelly did note he beat Willingham when they played together

— Irish Sports Daily (@ISDUpdate) October 30, 2014
Hands down my bros win best costume @DaVarisDaniels and @K_Moore8 pic.twitter.com/RXO9Miht5U

— Jarron Jones™ (@Who_GotJones94) October 31, 2014
The Booze
This week, I have two variations of the same cocktail. One appears to be on the sweeter side and the other uses bourbon. Chose your weapon wisely:
Shipwreck (sweeter variation)
Fill a shaker with ice and the following:

1/2 oz Midori
1/2 oz Malibu Rum
2 oz Orange Juice
2 oz Pineapple Juice

Mix and strain into a highball glass
Top with 1/2 oz Grenadine
Shipwreck (bourbon variation)
Fill shaker with ice and the following:

1 oz Bourbon
1 oz Aged Rum
3/4 oz lime juice
1/2 oz simple syrup

Mix and strain into highball glass
Garnish with mint leaves and 3-4 dashes of Angostura bitters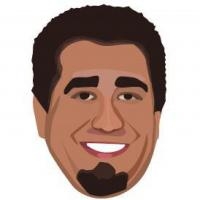 Latest posts by Ryan Ritter
(see all)