When TMZ decides to email HLS directly about a story they broke, we should know that something crazy will soon motor down the highway for a head-on collision of weird. This week's edition has freshman WR Justin Brent on a date with 42 year-old porn star, Lisa Ann.
Honestly, I cared very little for the "shocking" news. I wasn't even completely convinced of the claims of a date as the information TMZ had to prove the claim just came from a "we're told that" and nothing more. So, it could've been sensationalized a touch for some PR and for all we knew, Brent could've just been in the same place she was.
Well, Lisa all but confirmed that date on her Twitter account (if you click through links on any of these, be weary, some tweets/replies are NSFW):
I am very entertained today by the incredible amount of commentary about my date to the @nyknicks Game Last Night..

— Lisa Ann (@thereallisaann) October 24, 2014
Still though, it was all quite funny in my mind. Considering the events of the past week, it felt like this lightened the mood quite a bit. Sure, it probably isn't what Notre Dame, a Catholic institution which makes you sign a document (or at least they did when I went there) agreeing to their policy on extra-marital sex, would like. But hey, wink-wink-nudge-nudge, how are you going to prove a sexual relationship exists?
This might be how (SFW link).
Despite ND's policy on extra-marital sex, the truth is only the most blatant violations ever really see ResLife, ND's disciplinary wing, take action on such DuLac rules. Taking a topless photo in bed with a porn star would certainly qualify as "blatant" in my opinion.
This is likely bad news for Brent and his future at Notre Dame. DuLac is intentionally written vaguely to have leeway in prosecuting offenses to the outlined standards of conduct. It also doesn't matter that this happened off campus, as DuLac states:
The University reserves the right to address off­-campus misconduct or violations of law. Judgments about these matters will depend on the facts of an individual case. The following factors are among those that will be considered:

whether the conduct occurred at an event sponsored by the University
whether the student involved was acting as a representative of the University
whether the conduct has a negative impact on the University community or interferes with the pursuit of Notre Dame's mission
whether the conduct has a negative impact on the local community.
I have a feeling that Notre Dame sees Brent as a representative of the ND community as a football player (even off the field), and his date with Lisa and the bed selfie that resulted, in their eyes, had a negative impact to ND's mission as a Catholic university.
So while many would like to file this under "I really don't care who anyone dates" (and I'm right there), the problem is that Notre Dame most likely will. Brent, unfortunately, had a lack of self-awareness here. Not just in likely thinking his fall break trip to New York City would be outside the DuLac umbrella, but in the publicity his date would receive.
I have a feeling that Lisa or her people leaked the story and details on the date to TMZ and the photo to Deadspin. Now, I don't believe Lisa or anyone associated with her did it maliciously to harm Brent or Notre Dame. Notre Dame is already in another world in comparison to many other colleges. The world of a porn star veteran might as well be in another galaxy.
I'm sure she saw nothing wrong with sharing (again, this is an assumption by me, not a claim of fact) what is really a very tame photo of two consenting adults in bed. In fact, her Twitter timeline makes some very good points about successful, older men dating younger girls for years and no one really blinking an eye:
The irony here is successful, older men have had beautiful young women on their arms in the past… Now it is MY turn to mix it up!

— Lisa Ann (@thereallisaann) October 24, 2014
Sure, she's getting some publicity for this, and by all accounts, her and Brent are happy with the situation at this time. Normally, this wouldn't be a big deal.
Unfortunately, Notre Dame and their rules are from what is considered "normal" today. There is a reason why ND requires a signature to agree to such rules.
I'm doubtful that Brent walks away unscathed from this; however, I hope that the University shows some restraint, slaps Brent on the wrist, and allows him to learn that his role as a football player at ND comes with a huge spotlight and he needs to be aware of it at all times.
After all, this is far less harmful to others than say, Michael Floyd's DUI. Floyd was punished, but more importantly got a chance to learn from that mistake. Now, he is a well-respected NFL player. Brent should be afforded the same opportunity.
This should be a lesson for him in awareness of situations that he places himself in and, more importantly, the need for open communication and understanding from his partner in keeping their private life a bit more private should they wish to continue their relationship. After all, respect of another's need is critical in any relationship whether it is two Domers of similar age or a freshman football player and an older porn star.
UPDATE: And now we've gone full Rovell, so expect all public opinion to swing to Brent's side in this. Thanks for being you, Darren:
Notre Dame FB player Justin Brent went on date w/porn star. Here's ND's sex section in code of conduct pic.twitter.com/CYk6v4rzvs

— Darren Rovell (@darrenrovell) October 24, 2014
The Roundup
There's no good way to transition to this, so here's your weekly Savin' Aven update. The fund now sets at just under $6,000. Also, here's a message from Aven's mother, Mary Jane:
Jimmy [Aven's father], Aven, and I would like to personally thank everyone who has donated! This means the world to us and we really appreciate every donation!
Please keep it up. Y'all are making a huge difference.
We have more from the Instagram News Network. Not porn stars, but KeiVarae Russell, who claims DaVaris Daniels is coming back next season.
Now here's a school with an actual problem. The report on North Carolina's academic fraud is complete. You can find the whole thing here, but here's a good recap.
Michigan's trying to fix their student ticket sale problems. Surprisingly, it doesn't involve buying two Cokes. I have a slight feeling though that this price reduction won't cure all their problems.
Texas is looking to spend $6 million to pay their players. This, of course, is all based on recent rulings for things like full cost of attendance, but we are definitely heading into a brave new world here.
And now your moment of Nix… If you need proof that ND fans have a sense of humor about the whole Lisa Ann situation, I present to you the working script for "Nudy", a Rudy porn parody, written by Twitter.
The Booze
Since we have hit the bye week, I can stop making jokes/references to our opponent with the beverages. It's time to hit up the pumpkin ales if you haven't yet. Be hasty, winter is coming.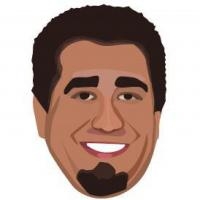 Latest posts by Ryan Ritter
(see all)