Outlined against a clear-blue August sky, the Lone Horseman rode again. In dramatic lore he is known as the Purple-Faced Monster. This is only an alias. His real name is Brian Kelly.
He trotted in front of his South Bend squad before which another practice would be held in the friendly confines of the Culver Academies as a handful of Fighting Irish Digital Media employees peered through their camera lenses and over their Twitter devices at the bewildering sight prancing on the synthetic field before them.
The mare cannot be confined. It may be stabled, but some time it must be let out to keep on going. When this animal canters out from the equestrian center, where the whistles of the practice field fill the air, it is time for another practice to begin.
So sound the cannon:
Sheldon Day & Nick Martin got to wake up their teammates in @CulverAcademies tradition this morning…with a cannon! https://t.co/BdRobdoTbQ

— Notre Dame Football (@NDFootball) August 8, 2014
And marvel at the Lone Horseman:
(If you don't recognize the muse, I pity you)
The Roundup
One advantage to doing the Roundup so late, is being able to include some gigantic news like the NCAA losing the O'Bannon case. Much more to come on this soon at HLS.
And another NCAA topic that we will have much more coverage on is the new "Power 5 Autonomy" structure that the NCAA passed this week.
As people start cheering about the victory over the NCAA exploitation of student athletes, I'm going to think of the story of Patrick Amara at Pitt.
I understand though the student-athlete life isn't for everyone. After all, sometimes you just gotta chase that rap dream.
I'm so glad we are no longer at the mercy of Adidas. Enjoy being the featured program, Michigan. That's working out great isn't it?
Oregon made scratch and sniff tickets. Seriously. The best part of that though was Stanford's response.
And now your moment of Nix… Alabama fans really want Saban's autograph. But thanks to the internet, we can splice it with their worst memory from last season:
The Booze
I don't care how hot it is, this week has been super terrible and I need that sweet, sweet bourbon in my life right now.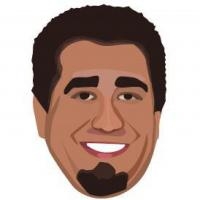 Latest posts by Ryan Ritter
(see all)