Apparently, Notre Dame felt like releasing just about everything possible on January 9th.
Sports Illustrated reported that Troy Niklas will forgo his senior season at ND and enter the NFL draft. He now joins juniors Stephon Tuitt and George Atkinson III as well as senior Louis Nix III as Irish players leaving early for the chance at a NFL payday.
I would wager Niklas lands in the third round, fourth at worst. He's an incredible talent and his measurable alone will make this beast of a TE a very desirable pick.
While I'm definitely bummed that Niklas is leaving South Bend, Notre Dame has managed to be TE U. After Anthony Fasano graduated, Kyle Rudolph stepped in. As we wondered how we would replace Rudolph, Tyler Eifert emerged as an incredible talent. And then, once Eifert went to the NFL, Niklas had a superb year and deserves this payday.
Additionally, this now frees up yet another scholarship for this year's recruiting class or for a fifth year. Before these NFL declarations, Notre Dame was going to have a very tight number of scholarships in which to work with. Now, we have four more scholarships to work with which is huge.
Best of luck to Niklas. You will be missed Hercules.
Also, can we try to space this news out a bit more next time? Please? For my sanity?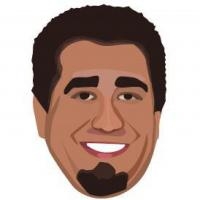 Latest posts by Ryan Ritter
(see all)