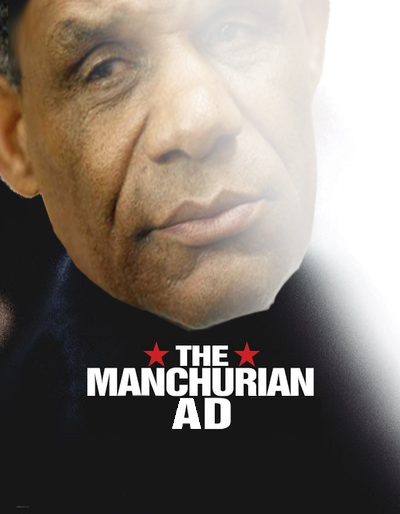 Lack of institutional control…Lane Kiffin…You can't fire him no matter how bad it gets…
Mike Garrett shot out of bed in a cold sweat from the same recurring nightmare. It started ever since he lost his job as athletic director at USC, but it turned into a nightly visitor for the past two months.
Actually, nightmare isn't the right word — it's a memory, a memory that he wasn't supposed to retain. Somehow it managed to flood back in pieces, but there will some were still missing.
Thrown back into his insomniac reality, Garrett got out of bed and started a pot of coffee and immediately grabbed his leather-bound cardinal notebook adorned with then golden seal of his former employer. Inside, it was filled with sketches and quick notes of all he could remember from his fleeting memories. It had once sat in his office, but he soon realized every second was precious to piece back together the black hole in his mind. Thus, it found a new home by the only substance that allowed him function these days.
He closed his eyes and tried to put himself back in his dream, trying to unearth any new detail. In his mind's eye he was back in the room, strapped into a chair, bandages wrapped around his head, lights flooding his sight, and shadowy figures surrounding him. Some of them, thankfully, had finally taken shape and form after months of work, especially some of those that were strapped into a similar prison as he.
Pat Haden was the focus. Practically every word spoken related to him and future plans that he had to execute. Mark Emmertt was there too and the figures around him recited NCAA bylaws while he repeated them like a Responsorial Psalm.
Overseeing it all was a lone shadowy figure partially cloaked behind a large window. It may have taken him a month alone to bring that figure into focus, but he finally managed. That man was none other than Jack Swarbrick.
It was all motivated by revenge — well, at least that's the only thing that made sense. Garrett thought Notre Dame could move on from the "Bush Push" when Swarbrick invited him to attend a special NBC executive dinner in  the fall of 2009. He thought it was an olive branch, an offer of quality networking time with Notre Dame's new athletic director and fellow Trojan and then NBC Color Analyst, Pat Haden.
It was anything but. One pre-dinner cocktail later and now all the memories he had were his nightmares and his notebook.
He continued looking around the room trying to find something, anything that would give him something that could put this entire puzzle together. He knew it was a gigantic conspiracy to bring down USC, but how did they do it? More importantly, could he stop it?

Finally, his focus managed to catch a conversation to his side, just loud enough to overtake the monotone voice of the figure that sat before him trying to brainwash him.
"Is everything proceeding as scheduled?" asked one figure.
"Yes, sir," responded another, "The programming process is almost complete. We nearly ready to install the trigger. Is it prepared yet?"
"Yes. And I suggest you use your ear plugs when it starts. It may just be the worst thing I've ever heard. I can't believe the boss went with this, but he said it was the only logical viral solution."
Trigger? What trigger? And how can a viral solution be something you can hear? 
Garrett's own thoughts violently snapped him back to reality, the memory was done.
"DAMMIT TO HELL!!!" he screamed, throwing his notebook across the room in frustration. "On the verge of a breakthrough and I lost it! Damn you, Jack Swarbrick! Damn you, Notre Dame!!!"
The beeping of the coffee maker interrupted his rant. Garrett grabbed a mug, poured a cup, and then reached for a bottle of Bailey's. Yes, it was going to be another one of those days.
Garrett walked over to his couch, sipping his beverage along the way, having increased disdain for himself for putting anything Irish into his drink. As he sat, he tried to re-run the conversation in his mind again, desperately trying to find an answers that continued to escaped him.
"What in the hell can you hear, but is a viral solution?" he asked himself, "Dammit, this is like that stupid black, white, and red all over riddle. I never could figure that thing out…"
Just think Mike just think…
Garrett eyed his notebook. Perhaps writing this all down will help, he thought to himself.

Garrett grabbed the notebook and returned to his seat writing down "trigger", "worst thing I've ever heard", and "viral solution" all down. Next to "ever heard" he put down "audio?" and circled it. Still perplexed about a supposed audio solution, he drew and two way arrow between "audio" and "viral" and stared at it.
"Audio. Viral. Viral. Audio. Audio. Viral. Viral. Audio," he muttered to himself, "Wait a second…viral audio?! As in, like, internet viral?! That has to be it! How else could Notre Dame trigger actions from multiple people across the nation? That has to be it!"
He smiled. It was pure joy, a feeling he hadn't felt in years. Pride stemming from the breakthrough that finally happened. But then, "What in the hell kind of viral audio could ND release to the masses that would be heard by everyone?"
Defeated again, he stared at his only other clue "worst thing I've ever heard".
And then, it hit him, "MOTHER OF GOD…THAT'S IT!!!"
He quickly looked at the Trojan football schedule hanging on the wall. Thankfully, the next game was a road game at Arizona State. This could be a window of opportunity. There was no chance of meeting or even contacting Haden while he was on campus not from the AD that "had no institutional control" of USC. The away game though, this could be his chance — his one chance to redeem himself and save USC.
After all, Garrett was the one who hired Lane in the first place. People told him he was crazy and somewhere deep down he believed it. He felt it was the hire he was supposed to do but never could really explain why.
This all started with Garrett becoming a puppet, but now he will be the one pulling the strings.
TO BE CONTINUED…
The Roundup
Speaking of Kiffykins…he's going to make a very public appearance this Saturday. Early morning popcorn, y'all!
I think the Shamrock Series just got one-upped. Virginia Tech and Tennessee see our JerryWorld and raise us an entire damn racetrack.
The playoff committee is nearly a reality. The 13 members will be officially announced on Wednesday and hopefully no one makes any sexist remarks this time around. Someone other than ND and Washington fans can feel free to rage that Ty Willingham is being allowed anywhere near college football again at any time.
Good thing ND never hired Ferentz. The mere mention of this Iowa punt return news had to make ND fans twitch.
So just how bad has it gotten for Texas? Their own fans are now showing how pissed they are with their pocketbooks.
Just because it's a bye week, doesn't mean it isn't important for ND. One Foot Down has the definitive guide to success.
And now, your moment of zen…from the genius that is LSUfreek:
[img]http://imageshack.us/a/img593/753/tvr.gif[/img]
Put These Games on Your Radar
For this bye week, I'm heading out of town with the fiancée to the middle of the Texas Hill Country. There will be no college football in my weekend plans so please enjoy it for me.
Also, I'm trying a table format this week to make the game selection easier to read/digest. Instead of notes, I'm picking against the spread (bold text) for a little bit of added fun as well. Feel free to play along in the comments.
[table "" not found /]
Predictions
No predictions this week due to the bye, but we will update the standings from last week.
Bayou's confident 38-27 ND win prediction lands him closest to the pin and had Fox kneeled the ball on his INT, Bayou misses the final score by one point. So selfish, Fox, harrumph.
Bayou's win ties him for second and now all the HLS pickers are in the points. This is anyone's game at the halfway point.
[table "" not found /]
The Beer
With our good buddy, The Subway Domer, finding himself in blogging retirement, there is only one beer that we can truly recommend this week: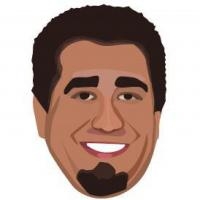 Latest posts by Ryan Ritter
(see all)