Look, I know we here at HLS always give Purdue a solid, swift kick to nuts every time they play them. We're all familiar with the bit by now. Purdue sucks, they are boring zzzzzzzzzzz and all that.
This week though, you should be excited. I'm serious here, stay with me on this.
Look, I know Purdue is a horrible football team. And yes, they have a safety that played with two broken hands only to break his leg. Their leading receiver is out too, so that doesn't help matters for them.
But, still you should be excited.
"But Tex, this makes no sense, why shouldn't I take a nap?" you may ask. Followed by "Biscuit is going to fire you for this isn't he?"
While I may have to start figuring out how to make slideshows for the Bleacher Report next week, the fact of the matter is that nothing cleanses the palate of a tough loss quite like immediately following it up with a solid ass kicking. Thankfully, Purdue happens to be there for the job and you should be excited about it.
This is a team that barely pulled out a victory against Indiana State and they have gotten worse since then due to injury. Even their own fans are bracing themselves for the worst.
Yes, this time it will be worth staying awake the whole time because Notre Dame will repent for a Michigan loss by sacrificing Purdue to the football gods.
See, Purdue, you do have a purpose!
The Roundup
So some people got a real kick out of "commemorating" Lennay Kekua's "death" yesterday. It still boggles my mind how people that joy in trying to make fun of such a fantastic young man. This write up by one of our readers, known as Mayhem, who met Te'o at the ND fantasy camp is simply yet another example. If you read one link in today's Roundup, make it this one.
On a lighter note, Stuffing the Passer strikes again. This time it isn't with puppets, but taking a page out of the MGoBlog playbook as only they can.
We should totally claim the 2012 title. Charles Robinson strikes again and one of the players in his investigative crosshairs it former Alabama tackle D.J. Fluker. Fluker apparently took quite a bit of cash while on the Tide roster, which shouldn't come as a surprise. Nick Saban reacted about how you would expect.
Speaking of Alabama, they have a fairly important game coming up. You should head over to the Aggie SBN blog, Good Bull Hunting, for their tailgate preview. It's like the Roundup, expect it's actually funny… /kicks rocks
Time for a dose of Southern Cal schadenfreude. I hope this becomes a weekly feature. Anyways, after losing in the most inept fashion possible there was supposedly a players only meeting. Lane denies that it happened, but Marquis Lee claims it did. Delicious. Oh, even better, Pat Haden claims it will be a decade before Southern Cal ever recovers.
Would you like a side of Texas schadenfreude? The media is having a field day with Southern Cal, but the media is starting to turn on Mack Brown and Texas as well. Want to know why ND isn't getting a 24/7 kick in the junk for losing to Michigan, this is a pretty big reason why.
ZIBBY, NO! Was nothing in the Weis era sacred? You know what, don't answer that…
Let's bookend the Roundup with another ND blogger. Moons over at John Lynch's Dad has a great breakdown of the Irish offense and its performance in empty backfield sets.
Put These Games on Your Radar
We're back to an all Saturday rotation and there are some huge offerings this weekend.
Tulsa @ #14 Oklahoma, 12pm ET, ESPN/WatchESPN – Blake Bell will take over for OU after Trevor Knight went down with a knee injury. The Sooners haven't quite hit their stride yet and Tulsa will definitely want to knock off their in-state older brother.
#16 UCLA @ #23 Nebraska, 12pm ET, ABC – Mostly here by default because it's a top 25 matchup; however, I'm mostly watching to see which of these two teams manages to stand out because I really have no read on what either of them could be this season.
Boston College @ USC, 3:00pm, Pac 12 Network – This could be the ultimate in schadenfreude. If BC manages to take down the Trojans on road, I may never stop laughing. And don't think it can't happen either after the egg Southern Cal laid at home against Washington State.
#1 Alabama @ #6 Texas A&M, 3:30pm, CBS – Oh man, is Verne making his return to his afternoon time slot with a bang. This is pretty much your main event of the day for obvious reasons. As an added bonus this season, you can check out an Aggie tradition, Midnight Yell, at 12:55am ET on ESPN3 (via WatchESPN). I've been to a game at Kyle Field, but this is still on my bucket list (due to the fact my friends twist my arm to go to the bars every time I'm there, I PROMISE) and should give quite the insight to just how crazy and loyal the Ags are.
#25 Ole Miss @ Texas, 8:00pm ET, Longhorn Network – If Texas continues their collapse on the Longhorn Network and no one sees it, does it really happen?
Predictions
Can we forget that we made predictions last week? Yikes. That was bad for all of us. I come away with the win for missing ND's score by only a point and giving Michigan more points than anyone else did. That puts me in a tie with Irish Elvis at 1 point.
NDtex
Well, since I'm on a "roll", let's just keep this going.
Not much to say here. Purdue is awful and ND is going to dominate, but I don't think we will put up an absurd number of points. Thankfully Purdue will be far worse than we could possibly imagine.
ND 34 – Purdue 3
Biscuit
As always, via:
Aw man, Purdon't again? It's just so borzzzzzzzzzzzzzzzzz. The joke never gets old, because it's true. They have the 3rd or 5th biggest drum in the world, a train, and the most boring football program in Amerizzzzzzzzz.

CAFFEINE! Must. Stay. Awake.

Purdue hasn't made much progress despite giving us a game last year, and Hope doesn't spring eternal. While I like the hire, it's a pretty legit rebuild in Laughayette. I don't see much improving for the SnoreMakers this year, and a W over ND just isn't in the cards against this defense. The ND offense starts to click in Game 3, and ND runs away with this one, literally.

ND Wins 34-9

   The Irish are looking good, off to a strong 3-0 start.
Bayou Irish
ND wins 49 – 3
Twibby
Domers 38 – Purzzzzzzzz 13
Irish Elvis
1st Quarter: Start Fast
Troy Niklas > Purdue LBs.
2nd Quarter: Attention to Detail
ND has played Purdue 84 times and Michigan 41. Thus, the ND-Purdue rivalry is twice as historic as ND-Michigan.
3rd Quarter: Effort and Enthusiasm
Leading 17-7, ND demonstrates effort, while Purdue shows no enthusiasm.
4th Quarter: Finish Strong
Greg Bryant's biceps make an appearance and ND depth gets some experience in a 30-17 victory that isn't as close as the score indicates.
The Beer
Signs of fall are starting to hit Texas. I can actually walk outside after work and feel the pleasant chill of the high 90's.
To celebrate, it is time to start breaking out the autumn brews and the first up, it actually one that I decided to snag due to its mention by MQ on Twitter (don't tell him, let's see if he reads this and finds out): Sierra Nevada Tumbler.
Fine suggestion, MQ!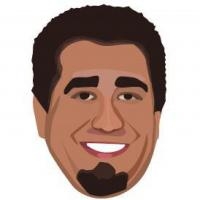 Latest posts by Ryan Ritter
(see all)