Welcome once again to the HLS Gameday Open Thread — this time with Twitter widgets that actually work!
Yes, this time around you will be able to see tweets from the #HLSRecap Top 25 in real time (or a worst case 30 second delay). However, we changed the second Twitter widget just ever so slightly this week. Instead of allowing you to tweet with #NDFB and displaying top tweets with said hashtag, we have changed it to #MichiganSucks. Yes, you can taunt Skunkbears without even typing the hashtag out. Ain't technology grand?
Also, per request, I have created a Spotify playlist for today. Most of the songs are some subtle jabs at Michigan coupled with some other songs that are in there for obvious and not so obvious ND reasons. See if you can figure out why each song is in there and let me know what you think.
So let's get to it. Tweet away, GO IRISH, and #MichiganSucks!
Tweets from @IrishElvis/from-hlsrecap-top-25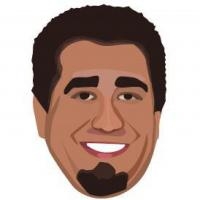 Latest posts by Ryan Ritter
(see all)