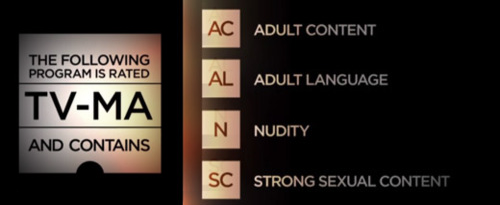 Today, we here at HLS launch a new series, "The Irish," our homage to the boys in blue and gold and to HBO's seminal gangland drama, "The Sopranos." The language and characterizations found in our effort fit the television show, so this is perhaps not something you want to share with your kids. That being said, we felt that to censor ourselves would do an injustice to the material. Plus, you have Father Sorin's regular posts on Friday morning to cleanse the soul.
We hope you enjoy.
Brian Kelly sticks his left arm out of the rolled-down window of his S.U.V. and snatches the ticket from the age-worn dispensing machine. The time is 10:22 a.m. as he drives onto the I-90 Skyway. The opening bumps of "Crazy Train" thump out of the speakers.
The sanctuary of the drive is all that's left for this man from Massachusetts who is self-aware enough to spot the similarities he shares with the ticket-dispenser as he considers his reflection in the rearview mirror. "I gotta stop smoking these fucking cigars. Paqui is gonna be on my ass like a corner on Davaris on third and fifteen." The broken painted line accelerates toward him, his eyes and thoughts now on the far horizon, racing.
He knows he's going home because everything's to his left. The Lake, the factories of Gary like heaving props out of Dune, the flailing fight of community after community struggling to make it another day in an existence that makes you think of Springsteen, or Mellencamp, because it's Indiana.
"Ain't that America," the coach thinks to himself. "Fucking America. I gotta recruit the whole goddamn thing. And not just for QB's. No. Fucking Charlie and Ty. Those motherfuckers got to pick DT's from Goshen, but I gotta send my guys to fucking Florida and Texas. You think it's easy to fucking recruit in Florida when you can't sell a toilet-paper diploma?" Kelly smiles at himself. "Brian. Who the fuck are you talking to?"
After familiar miles, he sees it finally. The Golden Dome. And then, the rest of the buildings. Peeking above and between the trees as he nears. Names of buildings and curves in the campus that to him, just three short years ago, were strange. Manicured. Imposing. Cold. Today, familiar to him as Stanford's defense. Pulling into his spot at the Gug, with "Crazy Train" weirdly ending just as he slaps the transmission into park, he sees them. His coordinators, Bobby "The Hair" Diaco and Chuck "Chuck" Martin. He embraces each of the men, discomforted by the concern on their faces.
Kelly breaks into a nervous smile. "I feel like the bartender in the fucking joke about the horse. Why the long faces?"
"EG's done," Martin holds up an email. Kelly sees the name of his starting QB and the phrase "poor academic judgment" leering out from among a lot of other words. He crumples the paper. "Jesus fucking Christ."
Diaco puts his arm around the coach to steady him as much as to guide him into the building. "Whatchya gonna do? Kid cheats on a paper or whateverthefuck. We gotta move on."
"Jesus Christ, Bobby." Kelly stops and bangs his fist against the entry wall. "Can't I have a fucking minute to get my head around this? You had more time rinsing and repeating with your fucking conditioner this morning that I got to digest this."
Martin opened the door to Kelly's office as the men moved towards their usual seats. "We gotta do something, BK. I got a redshirt on Malik and Hendy's clearly not the guy. I mean, I love the kid to death, but come on. He fucking fell against Air Force. Can't get that out of my mind."
Kelly considers the Green Spot whiskey he poured, neat, into the rock crystal glass for himself as Martin talked. "Guys. What's done is done. We can't control that. I'd love to have Saban's situation in times like this. Make a few calls. Professor gets a visit, realizes he made a terrible mistake and must have been referring to another student and baddabing baddaboom EG's back and in good graces. But I don't got Saban's situation. This is Notre Fucking Dame, boys, and we don't roll like that. Get me Tommy. Now!"
Be sure to catch new episodes of "The Irish" every Sunday on HLS.
Latest posts by Bayou Irish
(see all)