Dear Aggies,
Some of you reading might be good friends of mine. If you have no idea who I am, howdy.
I might bleed blue & gold, but when it comes to college football in the state of Texas, my loyalties lie with Texas A&M.
I am writing this because I see something developing around your football team. It's something that Notre Dame fans have dealt with for the better part of 25 years and I feel like someone needs to properly prepare y'all for what's about to happen.
It's a moment best described as "ow my balls", a phrase I first saw on a ND message board and man has it ever rung true.
You take one step forward and then you take two steps back in the most frustrating and worst ways possible. Just look at us: freshman QB led us to a national title and the other shoe dropped when Alabama destroyed us. And if that wasn't enough, he's now ineligible to play. Heisman candidate? Watch him get torn apart in a fake girlfriend internet scam that had zero do with actual football.
And that's just a really small sample of awful things we've seen to add on to the Boston College upset of 1993, the Bush Push of 2005, and the entire 3-9 2007 season that followed two BCS berths among other things.
Usually the Roundup is devoted to sharing links of college football news, but this edition will be a primer of how to prepare yourself and deal with this new reality.
The Roundup
So many people will now find a reason to hate you. Firstly, you pissed off Nick Saban. Actually, this is probably Saban in a good mood because he still won the SEC and the BCS title; however, the Aggies are public enemy number one in the eyes of the Tide. Beyond that, the Big XII still has to be stinging. Not only did you give the whole conference the finger, but you then proceeded to curb stomp OU into oblivion in the Cotton Bowl. The rest of the SEC wants blood too because the new kid on the block made them look silly. Oh, and Johnny Football being the only freshman to win the Heisman doesn't help your cause either. Speaking of Johnny…
Perception is now reality. Now, here's the thing about Johnny. He's not doing anything most 20 year old kids in college aren't doing when you break everything down. The problem is that the spotlight this kid has is unheard of. So when the youngest ever Heisman winner has pictures floating around partying as Scooby Doo (slightly NSFW link) and well, just partying his ass off, the perception is that the man is a party animal. So this means, when things like the Manning Camp fiasco happen, the initial reports are going to assume he was drunk because, in reality, he isn't like any other 20 year old and doing 20 year old things gives him a major image problem.
Enjoy falling victim to "the narrative". In the past month, you've had several HOT SPORTS TAKES about Johnny. Editorials have been written about this "spoiled brat", roundtables discuss on whether his offseason antics will hurt his season, and ESPN dug deep to show that he could've been suspended. So when there is a close win or, God forbid, a tough loss, it won't be because of football (unless Alabama does it because Roll Tide or something) but because PARTY ANIMAL. And even if the Aggies start 8-0, there will be a picture of Manziel at Northgate showing up on College GameDay and there will be a segment wondering if Johnny has really learned his lessons.
This all leads to irrational hatred. People will cherry pick from some of the reasons above to justify, but in the end it really won't make a lot of sense. Hell, Notre Dame has been Independent in football for over 125 years and it is still a reason why people hate the Irish (see: Steve Spurrier). The Aggies could go 12-0 and there would be a gigantic contingent hoping for failure because Manziel had a beer before he was 21 or because they are still sour over the conference switch.
Advice: embrace the heel turn. Here is something y'all can do that we can't. As I've said before, college football tends to resemble the WWE in may ways. Notre Dame though, tries to remain the ultimate babyface/good guy no matter what. We have to stay John Cena, even if it's a bit annoying. Y'all can embrace the Johnny party angle and go full Ric Fliar, stylin' and profilin' without giving a damn who it pisses off. The heat is going to come your way no matter what, forget about deflecting it, revel in it.
The Beer
As I said to start this post, Texas A&M seems to have all the warning signs of taking some kind of a fall in the worst possible way. If such a painful event happens, I have the cure: booze.
Now, traditionally, this section suggests a craft beer that might be a bit off the beaten path. So with that in mind, I suggest New Republic, a brewery that is right in your backyard.
Of course, depending on just how bad said fall ends up being, beer might not be enough. In that case, I suggest, in the words of one of my good Aggies friends, to "switch to missiles" and find yourself a good stiff mixed drink. But sometimes even that isn't enough and you need something resembling a nuclear bomb. If that's the case, head on over to the Dry Bean and order a shot that my future best man (also an Aggie) gave me once (and only once): Liquid Cocaine which is practically guaranteed to completely remove any memory of the night.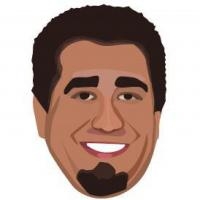 Latest posts by Ryan Ritter
(see all)