Well, we've been awaiting this moment for a while. The writing was on the wall, but the messy issue of Eddie still being bound to his National Letter of Intent (NLI) made his desire to decommit a bit more complicated.
Per twitter though, the drama is now over:
Eddie Vanderdoes makes it official: Says via text that he thanks Notre Dame for lifting recruiting ban,allowing him to sign with UCLA.

— Joe Davidson (@SacBee_JoeD) June 4, 2013
Vanderdoes said ND was "gracious" in the process. Stressed that "circumstances changed" w a desire to be close to family.

— Joe Davidson (@SacBee_JoeD) June 4, 2013
Vanderdoes not formally released from letter of intent,but family hopes that happens soon.Source says ND fearful he would sign with USC

— Joe Davidson (@SacBee_JoeD) June 4, 2013
Vanderdoes will start summer school at UCLA on June 24,triggering transfer process. UCLA coaches to meet with Vanderdoes today

— Joe Davidson (@SacBee_JoeD) June 4, 2013
So much for all the previous  mud slinging. ND was "gracious"; however, I do find it interesting that the language is that Vanderdoes was released from the "recruiting ban" yet not the NLI as Davidson said that release wasn't yet "official". I'm assuming this means that it is only a matter of time before said release goes through at this point. Edit: As mentioned below, ND has not released Eddie from his NLI, but just the recruiting ban. This means Eddie loses a year of eligibility (different than a sit-out year/redshirt for a transfer) and now has only 4 years to play 3 instead of the usual 5 years to play 4.

What is still unknown right now is the "personal reason" and what "change of circumstances" occurred that made Eddie wish to remain close to his family. The entire Vanderdoes family is still mum on the issue and there was no indication that will change anytime soon.
There are still many questions to be answer, but for now, the biggest one has been.
Farewell, Eddie, we hardly knew ya.
Edit and Clarification
From Joe Schad of all people (shocked, truly):
ND did not allow Vanderdoes a release from his National Letter of Intent

— Joe Schad (@schadjoe) June 4, 2013
In order to switch to UCLA, Vanderdoes gives up a year of playing eligibility (can only play three seasons in next 4 years)

— Joe Schad (@schadjoe) June 4, 2013
Vanderdoes: "I take my commitments seriously, but as circumstances changed, the most important commitment is to family."

— Joe Schad (@schadjoe) June 4, 2013
Vanderdoes can take a scholarship from UCLA this season and practice, but won't play.

— Joe Schad (@schadjoe) June 4, 2013
To escape the commitment of an NLI break comes w penalty of one year. Vanderdoes felt it was worth it.

— Joe Schad (@schadjoe) June 4, 2013
Edit#2: Notre Dame's Official Statement
"Eddie Vanderdoes will not be attending the University of Notre Dame. We did not release him from his national letter of intent in order to protect the integrity of that very important program, but we have worked with the Vanderdoes family so that Eddie can continue his education this fall at a school closer to his home. We understand Eddie's interest in remaining closer to his family and wish him well."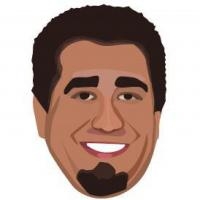 Latest posts by Ryan Ritter
(see all)