Ohio State president, Gordon Gee, has firmly inserted his foot in this mouth yet again.
I may not be one of those "damn Catholics" that he referred to and I don't particularly put much stock into his opinions about Notre Dame either. I'm not offended by his comments — my actual reaction is probably the furthest from. What does boggle my mind though is how a university president can't seem to figure out when to keep his mouth shut.
Of course, we've also experienced the other side of the coin. Eddie Vanderdoes has been doing a fantastic job of saying nothing, only releasing a statement that there will be statement in the future. While he and his family complain that fan speculation has moved too far from the actual truth of the situation, they've done absolutely nothing to quell it.
Compare that to Everett Golson who cleared the air the next day after news of his dismissal was public. He didn't reveal every last detail about the situation, but he did enough to answer the big questions and kill any remaining wild speculation. He screwed up academically in some fashion, he knows it's on him, and he's going to work towards coming back to his home under the Dome.
But then we come back to Gordon Gee and his big mouth.
He bashed Catholics while his prized football coach isn't just Catholic, but named after a pope, coached at Notre Dame, and even flirted with the idea of taking his "dream job" in South Bend. His Athletic Director, Gene Smith, is a Notre Dame alumnus.
And it doesn't stop there either. He bashed the SEC for not being able to read and write, despite the fact that he gave a commencement address at LSU's health sciences center and his own daughter is an assistant professor at LSU as well. I guess he spoke to no one and his own daughter is contributing to the academic decline of the SEC…or something.
Then to top it all off, he took a shot at his own conference commissioner. Now, I believe Delany is a money-grabbing idiot that has watered down his own conference, but you would think that one of his own would be just a little bit more delicate with his criticism.
Gee, How can you be this dumb?
I can understand an 18 year-old kid and his family not knowing how to play the PR game effectively, but a university president failing to do so — repeatedly — is both hilarious and sad.
The Roundup
Don't feel too bad Ohio State, you could be Rutgers. There's definitely a difference between saying something stupid and doing something that is simply beyond dumb…and wasting $70,000 to do it.
Speaking of doing dumb things, anyone remember Chris Martin? I guess there is just no way Weis can ever successfully recruit that guy. Way to blow a second chance.
Feel free to just disappear anytime, Paterno family. They have filed a lawsuit with the NCAA to not just overturn the sanctions, but also receive monetary damages as well. Seriously, just go away, please.
And now your moment of zen. Les Miles rappelling down a building because why not.
The Beer
Sometimes I pick a beer based on what's in my fridge. Sometimes, it's what I find in a store. Other times, I Google just to see if something exists to make a joke with the theme.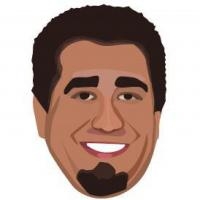 Latest posts by Ryan Ritter
(see all)