Yes, you read the title correctly: The Subway Domer has pulled a recruiting coup for the IBG and NDNation has joined the fold.
For the post Blue/Gold Game edition, we got the first crack at asking questions of Mike Coffey, aka El Kabong, of NDNation. He, in turn, has asked his questions three of Kieth Arnold of Inside the Irish who will eventually have Subway's answers up. And you can find my answers over at The Subway Domer this week. Eventually, we will have the Strong and True blog back in the fold once they find someone to fill Josh Flynt's shoes.
Without further ado, here are Mike's answers to my questions: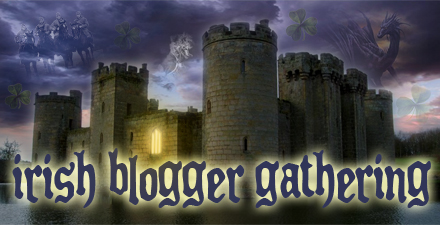 1) Needless to say, the offense struggled mightily, especially in the red zone. Do you feel that this a sign of future offensive struggles or a chance to praise the Irish defense?
I believe it's neither.
The Spring Game is a difficult thing to analyze.  We ND football fans haven't seen a meaningful snap in three in a half months (or more, depending on how you felt about the bowl game) and won't see one for another four months.  We've got a jones to see the players in action in a game-like atmosphere at the location we all associate with great games, and the Spring Game gives us that.  Trouble is, given the familiarity the players have with each other's abilities, the general knowledge of the plays being run, and the well-known tendency of coaching staffs in general (and this one in particular) to play things close to the vest in a non-competitive situation, it doesn't give us much else.
No doubt the defense "showed" more than the offense during the scrimmage.  Maybe they were more motivated.  Maybe they took advantage of the temporarily poor OL depth or the larger number of dinged-up players on offense.  Maybe Chuck Martin didn't want to show off too much in a situation that didn't matter.  Maybe our defense is really really good and when our offense goes up against a less-talented group, it'll be their time to shine.  Maybe the the red-jersey rules limited Everett Golson in ways we won't see when Temple comes to town.
In the words of Edward Nygma, too many questions.  Guessing which (if any) of the possibilities are true is just that — guessing.  We know we had a good defense last year, and nothing that happened Saturday showed us any different.  We know the offense had its issues last year at times, and nothing that happened Saturday showed us any different.  Unfortunately, until that first snap on August 31st, that's what we're left with, and I don't want to color the perception of what happens at and after that snap with judgments based on guesses.
2) While I was at the game, I tried to focus on the battle in the trenches, especially considering the departure of Braxton Cave. What positions or battles were you mindful of and what did you take away from it?
Given the caveats of answer #1, I was interested in seeing a couple things.
The OL was low on bodies, so I went in expecting them to have problems.  I thought they performed relatively well given the limitation, but certainly wasn't wowed.  I would have liked to see their ground game performance more, as that's what I expect will drive the success or failure of the unit next season.  I enjoy ND being able to redshirt freshmen offensive linemen to allow them to grow and get more seasoned, but it's possible we won't have that luxury this year.
Given the change in depth at the position, I was also interested in comparing Malik Zaire to his competitors, both physically and (to an extent) emotionally.  I found him to be very refreshing in both aspects.  I thought his passes had good power and accuracy, certainly moreso than Andrew Hendrix.  He seemed to exhibit a reasonable confidence for a freshman.  It remains to be seen if we'll see him behind center at any point, and I'd expect Brian Kelly and the staff will do their utmost to preserve a redshirt year for him.  Having said that, however, if Golson has the improvement we all expect, it's not a given he'll be behind center for a third year in a row, and perhaps some experience for Zaire will leave ND in a better position for 2014.  If they don't, Rees once again was his workman-like self, and while he has his limitations, I wouldn't be prepared to throw the season away if the situation meant extended time for him at QB.
3) I'm always leery of trying to crown an MVP for a scrimmage, so lieu of that, I will ask this: Did any player catch your eye? It could've been a flash in one play, their overall performance, or even a gut feeling on their future potential.
As I noted above, Zaire's performance made me interested in seeing what he'll be able to do, especially on the ground to keep defenses honest.  C.J. Prosise certainly is more than serviceable at a position of need.  I liked George Atkinson, but if he doesn't learn to keep those pads down, he'll miss more time this year.
But I would say the guy who stood out for me was Chuck Martin.  Even though he's the OC for an offensive-minded coach, he's putting his stamp on the game plan.  He probably never will run the ball as much as I'd like, but he's shown he respects the need for (at least a semblance of) balance.  For a guy who spent most of his time on the defensive side of the ball prior to ND, that's a great thing to see, and had Brian Kelly's chat with the Eagles gone a different way, I'd be comfortable with Martin at the helm.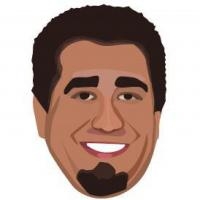 Latest posts by Ryan Ritter
(see all)