The Big East Tournaments are forever behind the Irish and both men's and women's basketball have earned berths in their respective NCAA Tournaments. One squad will be looking for a chance at the title that just barely eluded them last season. For the other, a chance to put previous March disappointments behind them and start their ACC lives with a new legacy.
So let's take a look at both teams paths to potential March glory. Hit the preview music (if this isn't used continuously by CBS, I will be shocked):
Women's Basketball
Region: Norfolk
Seed in Region: #1
First Opponent: #16 Tennessee-Martin
First Game: Sunday, March 24 5:50pm ET (ESPN2/WatchESPN)
Ladies (and Big East Champs and a #1 seed) first.
Led by all-everything Skylar Diggins, the Irish look to claim the title that has eluded them the past two years. In 2011, they finally dispatched Tennessee in convincing fashion and took down rival UCONN in the Final Four, only to watch their storybook ending fall short by six points against Texas A&M. Last year, the Irish again took UCONN out in the Final Four in overtime, but ran into the machine that was (and still is) Brittney Griner and the Baylor Bears.
Baylor is the favorite to take it all home once again and the Irish find themselves lined up themselves aligned for a possible title game rematch. UCONN once again could be a potential Final Four opponent, as Geno's squad has landed the #1 seed in the Bridgeport reason.
Perhaps we will be fortunate enough to watch this play out again: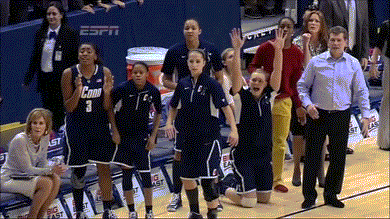 If you haven't been watching this season, you've been missing out on quite the dominate run for Skylar Diggins' senior season. The Irish went a perfect 16-0 against Big East opponents, capturing both the regular season and Big East Tournament titles. In fact, the Irish only suffered one loss all season…a 12 point loss to Baylor (whom themselves only have one loss all season: Stanford — another #1 seed and likely Final Four opponent on the other end of the bracket).
So yes, the stars seem aligned for yet another Final Four face off with UCONN and a possible title rematch with Baylor. Anything less than that would be likely be considered a serious disappointment for this team.
Here's hoping their last act in the Big East is taking it all home.
Men's Basketball
Region: West
Seed in Region: #7
First Opponent: #10 Iowa State
First Game: Friday, March 22 9:45pm ET (CBS)
The men, however, are fighting a different kind of postseason frustration as we seem to find ourselves in the same spot we usually do every year at this time. Every year it appears as if the Irish might just finally get hot at the right time — only to fall apart in the Big East Tournament followed by an early exist from the Big Dance.
The last four years, the Irish have been bounced from the Big East Tournament in the semifinals — the last three by Louisville alone (this year, the Cardinals find themselves as a #1 seed and one of the few tournament favorites). And since 2010, the Irish has followed up each of those disappointments, which an equally awful NCAA Tourney showing, with their best being a second round exit in 2011 when they found themselves as a #2 seed.
The Irish haven't found themselves in the Sweet Sixteen since 2003 — the sole appearance in the Mike Brey era.
So yes, the Irish have quite a few postseason demons to exorcise.
This year, the Irish find themselves facing off against #10 seed Iowa State, the 4th best scoring team in the nation, driven mostly by their three-point shooting (their field goal percentage is a surprising 45.5% — good or only 70th in the nation). The Cyclones have attempted an incredible 878 three-pointers and hit 37%.
To put this in perspective, Iowa State took 2000 field goal attempts total, making 43.9% of them three-pointers. ND, who also has relied on the three quite heavily, has only taken 600 three-point attempts out of 1878 field goal attempts, making 31.9% of all attempts three-pointers (the Irish success rate was similar: 37.3%).
To be quite frank, it's a matchup that I absolutely fear for this squad. There is very little you can do defensively against a team that is willing to take nearly half their shots willingly from beyond the arc. If they get hot, they get hot and there's nothing you can really do about it. All of a sudden you are wondering what hit you and by then, it's too late (think Jerian Grant vs Louisville in the 5-OT thriller).
Add on to the fact that the Irish have had some horribly slow starts out of the gate and you have a potential recipe for a blowout by halftime in the wrong direction.
Even if the Irish manage to get past Iowa State, their road to the Sweet Sixteen gets no easier as they would potentially face #2 seed, and Big Ten Champion, Ohio State. The Buckeyes have played fairly solid all season long and only suffered losses to some of the better teams in the nation: Duke, Kansas, Illinois, Michigan State, Michigan (in OT), Indiana, and Wisconsin (it should also be noted that Ohio State also managed to beat each of those Big Ten teams at some point this season).
In short, the Irish look to have quite a rough road ahead of them and I'm not overly hopeful about their chances.
—————–
So there you have it. Your March Madness Preview of how our two squads will go forth and try to get their…well, you know:
http://youtu.be/c9-w5OHeemw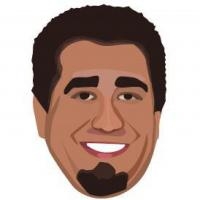 Latest posts by Ryan Ritter
(see all)