So much for a lull until the national title game.
While I usually handle catching up on news in the Roundup, quite a lot has happened over the weekend and yesterday. Plus, I wanted to comment more than just a sentence or two to these stories.
So here are four headlines that will dominate the rest of the week.
1) Bob Diaco Will Be on Everyone's Coaching Wishlist
Probably the only downside to being undefeated is that other teams want to mirror your success — by snatching away the coaches that go you there. Hell, we did that very thing to Cincinnati not too long ago in order to get Brian Kelly here.
It's no secret that Bob Diaco has been not only a major catalyst to our elite defense, but also on the recruiting trail. He will no doubt be at the top of wishlists of many schools; in fact, he's already been linked to Boston College (with an interview no less) and Cal — I'm sure they won't be the last ones.
However, I wouldn't worry about this at all. I don't think Diaco is going anywhere.
He has a chance at a national title and pretty much any school is going to want a coach hitting the recruiting trail and have more than just a month to get their next class together. Plus, I have a feeling Diaco knows he could hold out for a better job and/or a solid raise at ND.
So why interview with anyone else? The better question is "why not?" Gives him a glimpse of what to expect and it could also drive ND into action to kick his salary up. There is no downside at all for him.
As far as it causing major distractions, I have a feeling more players are worried about their upcoming finals than how this will affect their bowl practices. There is well over a month to prepare for Alabama (who also has a coach that people want) and I would expect this to all be settled before too long.
UPDATE 12/4 2:30PM: Ok so now the coaching carousel has gone mad. Bert Bielema will leave Wisconsin for Arkansas and I'm now very nervous that one of those better jobs I mentioned is now WIDE OPEN for Diaco.
2) Te'o Continues His Hardware Collection, Named Heisman Finalist
We have already covered Te'o's Butkus win, but that wasn't the only piece of hardware he received yesterday.
Te'o also won the Nagurski Award (best defensive player). And if that wasn't enough, he was named one of three Heisman Finalists, meaning he will be heading to New York on Saturday and hopefully receive the most prestigious individual award in college football.
3) By the Way, Heisman Voters Suck
Early returns have shown that voters have actually left Te'o off their ballots. Now, I can understand not thinking Te'o should win, but completely off the ballot?! A couple voters have also left Manziel off their ballots, which makes no sense either.
There was even a first place vote for Monte Ball.
I give up. There is no logical explanation for this.
4) The Irony of Anger towards NIU's BCS Bid
Yeah, I get it. There are likely better teams that could take NIU's spot, especially in the SEC, but all those conferences have no one but themselves to blame.
Each BCS conference just had to have their automatic BCS bids. They also had to have a separate BCS Title game beyond the four BCS bowls. Many of them also just had to have a conference championship game as well. And we can't have one conference running the BCS show, so make sure only two teams max from each conference can get bids.
As a result, rules had to be in place to give non-BCS teams a shot, lest possible anti-trust lawsuits rear their ugly heads (and with the kind of money thrown around, it was definitely a possibility). So to "appease" them, a near-impossible scenario was created. Should a non-BCS conference champ be ranked in the top sixteen AND above a BCS conference champ, they get in.
Then the dominoes started to fall.
Ohio State and Penn State found themselves under sanctions, allowing for unranked Wisconsin to sneak into the B1G Championship and pull not just an upset, but total destruction of Nebraska. The Big East had no dominate team, with each school having at least two conference losses. Florida State even had a bit of a scare to Georgia Tech whom got into the ACC title game due to sanctions against Miami and North Carolina.
And of course, Notre Dame ruined everyone's party by going undefeated. Meaning, unlike past years, only one conference lost their tie-in (SEC) to the title game. So everyone got to keep their precious conference tie-ins, no matter how bad those champions were.
Of course, with two awful conference champs, this left the door wide open for Northern Illinois to actually make the impossible BCS scenario.
Want to rage? Direct it in the direction of the conferences that put these rules in place to allow it.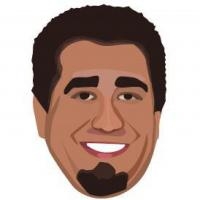 Latest posts by Ryan Ritter
(see all)