So my last attempt to do the Google+ thing with Jack Swarbrick ended up as a rather epic disaster as far as HLS was concerned, but much like Tommy Rees this past Saturday, I have a chance to redeem myself.
This Wednesday at 7pm EST, Jack Swarbrick will join several bloggers including yours truly (I swear it'll happen this time), via the magic of Google+. You can watch live via their Google+ page and the show will be archived on YouTube as well after the event (which we will also make available here).
You may recognize some familiar names on this lineup as they were involved in the first one; however, their questions sadly didn't make the air live when the ND connection went down, so this is their second chance as well for some quality face-time with Jack.
The lineup for questions is as follows:
NDtex – HLS
Mike Coffey (aka El Kabong) – ND Nation
Subway Domer
Pat Mistch – Blue-Gray Sky (RIP)
Tyler Moorehead – Leprechaun Legion (you may remember our interview with him this past winter)
I'm excited to have another shot at this and am hoping that Google decides to play along with me properly this time. I have a decent idea of where my question will go, but that was before 4-0 happened. So if you have any suggestions, sound off in the comments below — I'm all ears!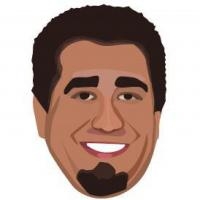 Latest posts by Ryan Ritter
(see all)