Well, I definitely don't want to do that again.
While the defense excelled, the Irish offense sputtered, a FG was missed, a costly turnover was made, and Tommy Rees found his way under center. It seemed like it was about to turn into 2011 all over again. However, the Irish held on, and Rees went 3-8 for 35 yards allowing Kyle Brindza to redeem himself from his earlier miss with a game winning field goal.
Of course after the game there was only one question: "Has Brian Kelly gone back to Rees as his starter?"
Irish fans not named Grantland-X collectively exhaled as Kelly made sure there was no confusion and got that question "out of the way" saying that Golson is indeed the starter (and he reconfirmed this in his presser). There will be no 2011 knee-jerk reactions by Kelly here. On his fumble, Everett Golson banged up his hand. That lead Kelly to take no chances on his young QB's health and inserted Tommy into the game.
Rees didn't light the world on fire, but he got the job done. My only concern with the move was that Golson's confidence would be crushed and Kelly would settle back into going with Rees as his QB. Thankfully, this doesn't appear to be the case and ND can move forward with focus as they prep to head to Michigan State next week.
At the end of the day, this is what we've been looking for from Kelly and QBs. His system has been lauded for being able to insert any QB and find success. Golson went down, Rees went "next man in" and the Irish came away with the W.
M*A*S*H: South Bend
The biggest story of these game were the injuries. At the end of the game, Kapron Lewis-Moore, Tyler Eifert, George Atkinson III, Everett Golson, Davaris Daniels, Sheldon Day, and Ishaq Williams all found themselves banged up.
In his presser, BK said that he didn't expect any of these injuries to be overly serious. Hopefully all of these guys will find their way back for Michigan State as the Irish will definitely need all hands on deck.
Running the Damn Ball…
…was quite a bit difficult this week. Purdue made their defensive gameplan clear, they loaded the box with eight men and were going to force Golson to beat them.
Despite this the Irish countered by spreading the field with perimeter plays and more of a passing attack. At the end of the day, the Irish came through with a rather balanced attack with 36 rushes and 39 passes. The success of both aspects of the game weren't balanced at all as the Irish had only 52 rushing yards in comparison to 324 passing yards.
Purdue's line was definitely stout and caused issues, then again, if you've been paying attention to the posts here, you wouldn't have been too surprised.
From the Box Score
Despite Eifert's injury, he managed to have 4 catches for 98 yards — tops for the Irish
Bennett Jackson had 2 INTs, pushing the Irish to a +1 turnover margin
Notre Dame was solid on third down once again, going 11-19
In the not so good column, ND was awful on 4th down defense as Purdue went 3-3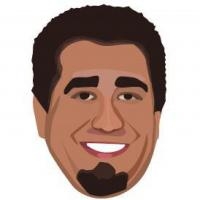 Latest posts by Ryan Ritter
(see all)