The playoff discussions really could have been a day of reckoning for Notre Dame. If ever there was a time to attack Irish Independence, it would've been this summer.
Just think about it, Notre Dame had two flash-in-the-pan BCS seasons that resulted in bowl losses to superior opponents, and beyond that, it's been a mix of mediocrity, seasons that make you drink to forget, and some slight hope that things just might be getting better. But a serious power in college football? Far from it.
At least, that's how it could have been perceived. Then again, we have Jack Swarbrick on our side.
It's really hard to put into words what kind of magic Swarbrick pulled off this summer. Not only did he help fashion a playoff that keeps Notre Dame in the picture as an independent, but he continued to strengthen relationships in other conferences.
While creating a system that will better reward strength of schedule, thereby all but screwing the Big East out of anything similar to an automatic bid to major bowls or even serious consideration in the playoffs. But, there is Jack, saying that Notre Dame is squarely in the Big East's corner in all other sports. Translation: "We'll let the Big East eat cake and they'll thank us for it."
Then Swarbrick goes all buddy-buddy with Texas AD, DeLoss Dodds, whom is basically the single power that runs the Big XII. He created a home-and-home series with them not too long ago and has apparently grown the relationship to the point that people are actually comfortable reporting (factual or not) that the Big XII could be a future home for at least some Irish sports.
And to top it all off, who goes to the podium to announce that the BCS is dead? Jack Swarbrick.
Notre Dame didn't just have a place at the table, they spearheaded the conversation. Not only that, they enhanced their strength by pushing things like higher consideration for strength of schedule–yet again playing into the Irish's hands.
So, Jack, I dedicate this Friday Roundup to you. You helped deliver a huge victory to ND that will benefit us for years to come.
Oh, also, you should check out the sit-down interview that Jack Nolan had with the man of the hour:
The Roundup
The playoffs are here and college football is ruined. Just as it has been many times before.
No, no, Jerry Sandusky is rotting in prison for the rest of his life. This guy is just trying to go about his business. Also, I nominate this for comment of the year.
Well, I guess ND isn't quite the "Disney Gameday Experience." After all, we've never decided to directly consult Disney like some people (Hat tip).
Speaking of the gameday experience, it's always interesting to check it out from a completely foreign perspective.
Herring Bone Sports had one hell of a week in the ND blogoshpere. You may have seen him comment around here at HLS, but I'm going to direct you to two superb entries form his blog. Firstly, Tony Rice gushes over Golson and Chris Zorich explains his cut-off shirt fashion statement. Secondly, he examines the new trends of college recruiting–earlier commits and recruiting even younger kids.
There's this little event called the Olympics about to happen. Be sure to let One Foot Down remind you of the awesome Notre Dame achievements.
New Cornerbacks? Keith Arnold points out that ND may have found some–from our offense.
There is no Chocolate News this week. However, T.J. Jones is featured in a fantastic video as he remembers his departed father:
The Beer
Considering that the Fourth of July will happen between this Roundup and the next, I'm going to take a page out of the same beer playbook that I used for Memorial Day.
Sticking with the Leinenkugel's brewery, I suggest the Summer Shandy. It's like the grown-up version of all-American lemonade that isn't…uh…this.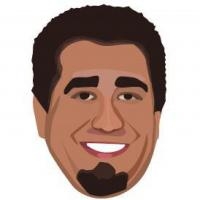 Latest posts by Ryan Ritter
(see all)