This episode contains two things that are peak HLS:
A cold open featuring the most unique possible technical meltdown we've ever had. Shane and I heard everything perfectly and the stream barely heard anything. Nearly five full minutes of scrambling while live.
The sim delivered an absolute nightmare. When we thought we hit the bottom, the sim dug deeper and then dug deeper yet again.
I'm honestly in awe of both happenings. We could've pulled either off if we actually planned it.
This is the true magic of HLS: delivering the things you never asked for and never wanted.
Enjoy?
Podcast
VoD
Bonus VoD
Here's how the cold open sounded live on stream. As you heard in the podcast, we actually had the audio for everything. The audience…well, not so much (and yes I skipped the musical intro because it did, indeed, not play live for the stream).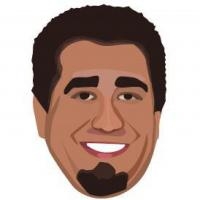 Latest posts by Ryan Ritter
(see all)