You know, I was really proud of myself on this one. I thought I had everything figured out. Didn't mess up hitting buttons or anything this time around.
And then the game audio didn't record right. And then the backup didn't record right. So y'all get the back up of the back up which has the entire audio.
Thankfully, it's functional enough, and servers as a perfect metaphor for Notre Dame Football in 2021. Oh, and the sim definitely has tapped into that reality as well. I dare you to watch/listen to this and tell me if it's not maximum ND/Purdue.
I DARE YOU.
Podcast
VoD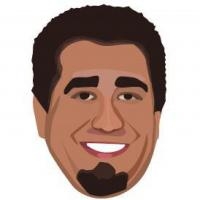 Latest posts by Ryan Ritter
(see all)