In a week where Vanderbilt made history (and then fired their coach), we still have some degree around just who can actually make a playoff run. While some teams were happy to play themselves out, situations in the Big Ten and Pac-12 have made things a little more cloudy and confusing than usual.
So Shane and I decided to play a little game of Contenders and Pretenders around the nation in the wake of this week to see who might just have a legitimate shot and who is just hanging around because the Playoff Committee are required to fill out 21 more teams outside the top 4.
Finally, we take a gleeful look at Notre Dame's victory in Chapel Hill, basking in the glory and confidence that this team shows week after week.
Podcast
(There is no Twitch VoD because my streaming software refused to load. So we did this the old fashioned way!)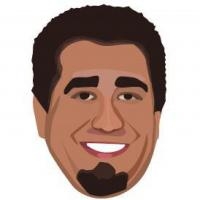 Latest posts by Ryan Ritter
(see all)