After our annual bye week gong show, it's time to get things back to normal and, hopefully, the Notre Dame schedule will as well. Considering that I had one hell of a time getting this audio together in a listenable form (please pray for my PC), those odds are good.
Traditional technical issues aside, the rest of college football is keeping the straight up rollercoaster of 2020 alive and well. The Big XII continues to lobby their way out of the playoff, Mississippi State got the full Mike Leach experience in two weeks, leading Shane and I to try to figure out just what we actually know about the national picture at this point.
We also take a look ahead to Notre Dame and Florida State and discuss the roller coaster of emotions of these last couple of weeks, including Notre Dame getting far more of a pandemic spotlight than either of us ever wanted.
Podcast
Twitch VoD
Remember the audio issues I mentioned? That's because I had some kind of crazy static in my audio that I had to edit out. If you really want to witness it, you can find it here, but I'm not going to embed that mess.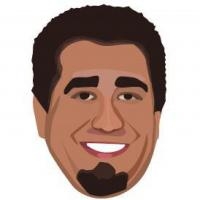 Latest posts by Ryan Ritter
(see all)