Shane and I thought we'd have a nice, short relaxing show about the national title game to cap off our 2019 season podcasts. Then all hell broke loose before the offseason aged 24 hours.
Notre Dame promoted Tommy Rees to offensive coordinator. Penn State found their way into a brand new scandal. Southern Cal fired everyone in the athletic department besides their football coaches. Joe Brady bolted to the NFL after extinguishing his victory cigar with LSU. Phil Jurkovec saved me from having to memorize the spelling of his name by transferring to Boston College.
Hilariously, that's all only scratching the surface.
Enjoy a longer than usual episode (if you're wanting the ND stuff, head to the 49 minute mark) as we take our long winter podcast nap. 2020 is going to be one hell of a ride.
Broadcast
Twitch Broadcast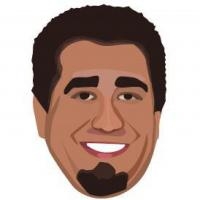 Latest posts by Ryan Ritter
(see all)