Loyal readers, listeners, and fellow internet degenerates, today marks Cyber Monday, aka the day you actually shop because you are smart enough to avoid crowds and people in general. On this wonderful internet shopping discount day, you can support Her Loyal Sons as you get your Christmas shopping done for loved ones (or yourself).
As you are likely aware, we have a few different outlets that we are affiliated with. With that in mind, we've highlighted some deals below for your convenience. Every purchase made supports this craziness that we do here (read: it helps to convince Mrs. Tex that this is absolutely worth my time).
Amazon
Yes, the big box store in the cloud. Amazon has loads of Cyber Monday deals that are too numerous to list. So head on over to their home page via our affiliate link and go crazy.
The best deals are usually on their own stuff. So if you are cutting the cord and need a Fire Stick or want a good cheap tablet for your kids with a parental control timer (I may or may not be doing this myself), today's the day.
Of course, that is all just starching the surface. Clicking that link will make sure that anything you buy in the next 24 hours gives us a small cut. So if you see a lightning deal that won't hit until later. Don't worry, you're covered.
Fanatics
Easily the best option for official Notre Dame gear that supports HLS. But it's not limited there–they have something for practically every pro (and hell, even college team) that you can think of.
So make sure to use our link and use the coupon code "MONDAY" at checkout for up to 70% off on your purchase.
Bouqs
Flowers are always a fantastic gift. Knowing that you are supporting at Notre Dame alumnus-run business is just icing on the cake.
So be sure to take advance this Cyber Monday with 25% off site wide with coupon code: MONYAY. Yes, that's MONYAY, not MONDAY!
HLS Merch (TeePublic)
TeePublic will have everything on sale site-wide at 35% off, including all HLS merch.
Make sure to swing by and get your HLS swag. If you want to support charity, make sure to snag some "Brady for the Booth" campaign gear (buttons and stickers now in stock!). 100% of all proceeds will go to my Extra Life campaign to fight pediatric cancer.
And this is one you can spread via word of mouth. Just tell people to hit up herloyalsons.com/store!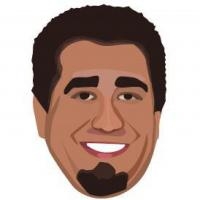 Latest posts by Ryan Ritter
(see all)