Your eyes aren't deceiving you this is an actual post that isn't tied to a podcast or Twitter competition. Thankfully, I saw word that the NCAA approved various rule changes for next football season right as I was going to take a lunch break.
I've had the itch to write something so let's get to scratching as there are updates to targeting, blind side blocks, and overtime among others.
Targeting
Ah, the most maligned and subjective of all rules that drives fans insane. I'm not sure there is a single fanbase that hasn't felt horrendously screwed by some kind of targeting ruling; in fact, I'm sure Notre Dame fans could list multiple calls/no-calls right off the top of their head.
So when Irish nemesis, David Shaw, decided that progressive targeting penalties where a good idea, I was…let's say skeptical:
The committee did indeed approve this idea. Three targeting penalties in a single season and that player will earn a one-game suspension.
Thankfully, the committee added another caveat that is, dare I say, logical!
Beginning in the fall in games using video review, instant replay officials will be directed to examine all aspects of the play and confirm the targeting foul when all elements of targeting are present. If any element of targeting cannot be confirmed, the replay official will overturn the targeting foul. There will not be an option for letting the call on the field "stand" during a targeting review — it must either be confirmed or overturned.
Considering the penalty being applied here (ejection and suspension), I'm glad the rule is getting more specific language that the replay official needs to confirm all elements. And what are those elements? Let's check out the rule as it exists today:
Targeting and Making Forcible Contact With the Crown of the Helmet (Rule 9-1-3)
No player shall target and make forcible contact against an opponent with the crown of his helmet. This foul requires that there be at least one indicator of targeting. When in question, it is a foul.


Targeting and Making Forcible Contact to Head or Neck Area of a Defenseless Player (Rule 9-1-4)
No player shall target and make forcible contact to the head or neck area of a defenseless opponent with the helmet, forearm, hand, fist, elbow or shoulder. This foul requires that there be at least one indicator of targeting. When in question, it is a foul.
And the indicators:
Launching, or "leaving his feet to attack an opponent by an upward and forward thrust of the body to make forcible contact in the head or neck area"


A crouch and upward thrust to make head or neck contact, even if the hitter still has feet on the ground


Leading with the "helmet, shoulder, forearm, fist, hand or elbow to attack with forcible contact at the head or neck area"


"Lowering the head before attacking by initiating forcible contact with the crown of the helmet"
So, on it's face, targeting has to both fall under one of the rules and have one of the indicators listed. If that can't be confirmed, there's no targeting. Sounds great, but there's still just one glaring issue that's listed in both rules:
When in question, it's a foul.
So, as typical with the NCAA, there's a step forward, but two steps back. Replay officials are charged with needing to confirm elements of targeting but yet are also told that if there's doubt, it's targeting.
Sure, makes sense.
I really want to see if the language changes in the rule, but if the "when in question, it's a foul" garbage is still present, expect the targeting hand-wringing to continue.
Blind-Side Blocks
Do you love those blocks in which you can literally see a player's soul leave their body? Well, too bad!
Players will not be allowed to deliver a blind-side block by attacking an opponent with forcible contact. It will be a personal foul with a 15-yard penalty.
And look, in the name of player safety this is wise; however, what's done here is yet another highly subjective rule. I can easily see hair-splitting over defining a player being blind-sided and what defines forcible contact. Further, this call, based on the news release, isn't reviewable (targeting can be added on, but only the targeting itself appears to be reviewable, not the blind-side block).
So, brace yourselves for a pick-six or punt return to be wiped off the board because of this.
Also, to the rest of college football, #RememberTheSix is ours. You can't have it.
Kickoffs
The panel outlawed the two-man wedge and seriously what are even doing here. Just outlaw kickoffs as a whole already and find some alternative option for an onside kick. Or just do what the AAF (RIP) did.
Just shit or get off the pot already.
Overtime
When Texas A&M and LSU had the most bonkers game of the season last year with seven overtimes, a lot was made about the safety of players having to participate in so many additional plays.
Again, it makes sense, but it's weird how much concern was placed on it considering only five games had seven OTs since overtime was adopted in 1996.
Anyways, the new rule states that, starting with the fifth overtime, teams will alternate two-point conversions instead of starting a new drive on the 25. If you're curious how many games have crossed that mark, the answer is twelve (with five games being SEC tilts, so I say blame the SEC for this).
So we are definitely talking about a tiny, tiny fraction of games here. We may never see this ever as ND fans, but if we did, and if we are really considered about player safety, let's have no-contact plays instead. Run the kickers out there just have a field goal shootout, moving back five yards at time, for peak #CollegeKickers.
Is it dumb? Absolutely. Will it be entertaining? Oh hell yes. Especially when both kickers inexplicably miss chip shots back to back.
Finally, there is one other overtime addition and that's a two minute rest period after the second and fourth overtimes. No real issue (or even jokes) about this one. Makes loads of sense and I get a damn commercial break in OT marathons so I can go to the bathroom or grab a drink.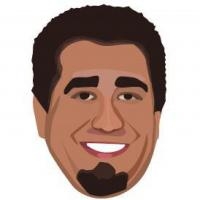 Latest posts by Ryan Ritter
(see all)