It's time to cut down some damn trees y'all. I run solo in this episode/NCAA sim that has an ending that you have to see/hear to believe.
Oh, and I highly suggest having a stiff drink by the time the fourth quarter hits. Trust me on this.
Podcast
Twitch Broadcast

Note: I ran a little late and ran a playlist that got part of the video on demand muted while I got set up. So that's why you have a weird jump-in to start.
NCAA '14 Sim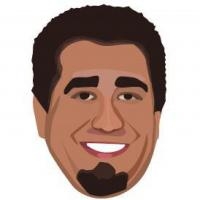 Latest posts by Ryan Ritter
(see all)