As we mentioned, and linked, in the last Friday Roundup, our Bowl Pick 'Em is live. Seeing as bowl games start this Saturday, this thing needs its own post with additional details of how to enter and what you can win (spoiler alert: it's an Amazon Gift Card).
Here are the simple details:
Pick games against the spread, just as Eddie and I do every Friday Roundup

Feel free to listen in and pick against us to increase your odds of winning
No confidence points needed, the spread is evil enough
Games individually lock at their kickoff

The highest score by a non-HLS staff member (and Eddie) earns an Amazon Gift card
As I've mentioned on the podcast, the value of the gift card prize will vary depending on number of entrants. I'm like a single-member CFB Playoff committee, I appreciate strength of schedule and degree of difficulty to win a bowl pool. Here is the Amazon Gift Card prize pool scale:
< 25 entrants: $20
25 – 50: $25
50 – 75: $50 for 1st, $20 for 2nd
75 – 100: $75 for 1st, $25 for 2nd
> 100: $100 for 1st, $50 for 2nd
To recap: sign up, spread the word, #FadeTex/#FadeEddieMac, enjoy the bowl games, potentially win some spacebucks from Amazon because GAMBLOR (and HLS) loves you.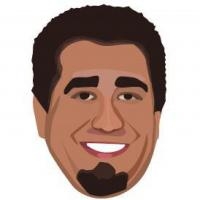 Latest posts by Ryan Ritter
(see all)